Waxxing is one of the beauty methods that requires a KTV with expertise, knowledge as well as meticulous and skillful skills to bring the desired results to customers. In order for the hair removal process to go smoothly from A - Z, the KTV should immediately grasp the following notes!
[Q-A] What should KTV Spa pay attention to when removing hair for customers?
1. Prepare before hair removal
KTV needs to prepare thoughtful items, avoid omission or forget before proceeding. Supplies include: goggles (for KTV and customers), tissues, cotton towels, aloe vera gel, ice, sunscreen.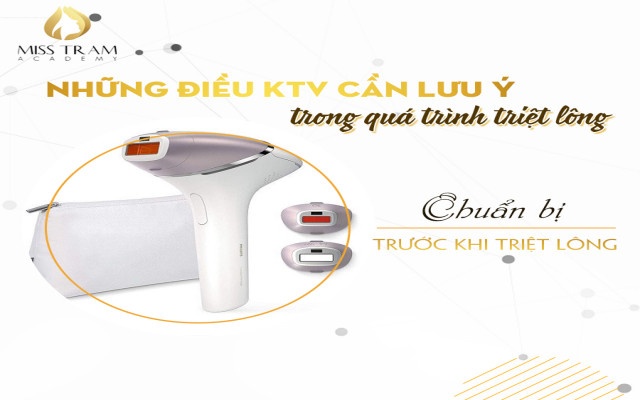 2. In the process of implementation
Wear safety goggles for both client and KTV.

KTV keeps a suitable distance from the machine head to the skin, avoiding placing too close to cause skin burns.

For facial hair removal, absolutely do not place the laser head near the customer's eye area.

Adjust the appropriate parameters for each area of ​​skin to be removed, avoiding swelling and skin damage.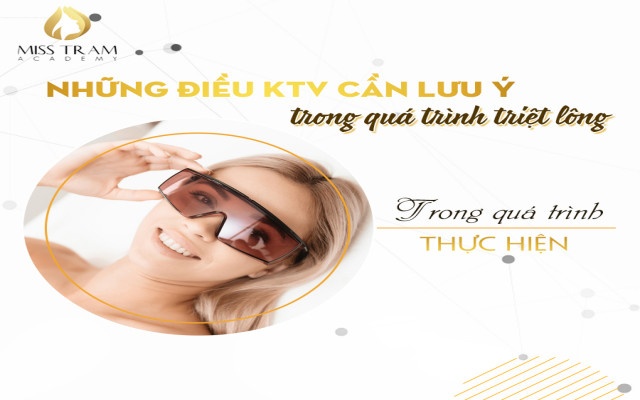 3. Skin care after hair removal
– At the end of the course of KTV, apply cold compresses to the client for 15-20 minutes, then apply a soothing gel to the skin.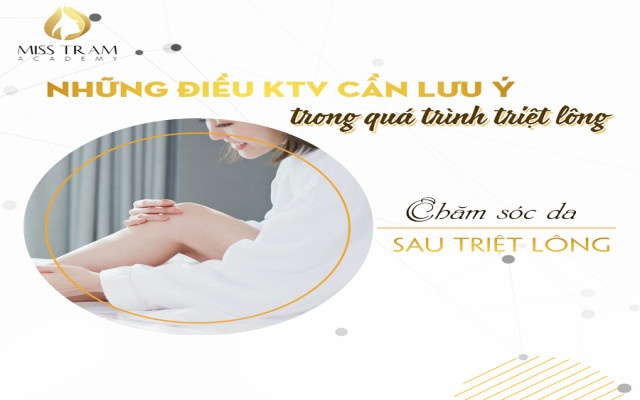 4. Inform customers about the care process
After a few days, if the skin forms scabs, do not use your hands to remove or rub.

Apply sunscreen every time you go out, SPF> 30+.

Limit eating hot spicy foods, foods that irritate the skin.
5. Follow the manufacturer's instructions for use
+ There are many types of hair removal machines with different function buttons and operations, so the KTV needs to carefully read the instructions for use and follow the correct steps.
+ During the treatment process, if there is a case that the customer's skin is slightly red, the hair removal area is burning, the KTV should adjust the temperature, apply cold as well as apply aloe vera gel to soothe the skin.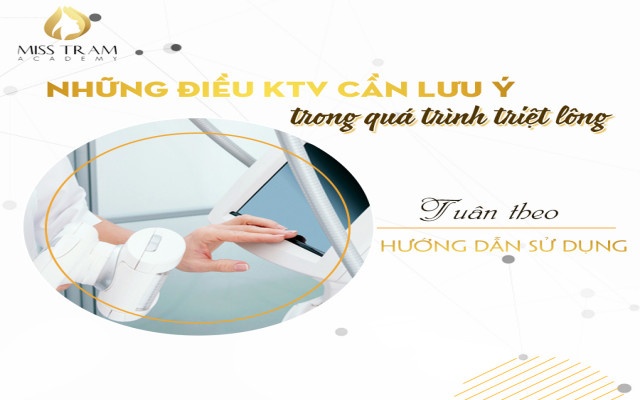 For more information, the popular courses (depending on your interests) to get started with the beauty industry are:
Please contact Miss Tram Academy immediately for more advice on the study path as well as see if you are suitable for this profession or not!
See more articles in this category Question and Answer of Miss Tram VietNam!