Mastering Hairstroke Technology With Online Course At Miss Tram Academy
Hairstroke eyebrows is "stirring" in the beauty market because of its gentle, flying, natural lines ... it is expected to dominate the cosmetic tattooing world in the near future.
Do you want to be the master of this technology, bringing many beautiful finished products to customers?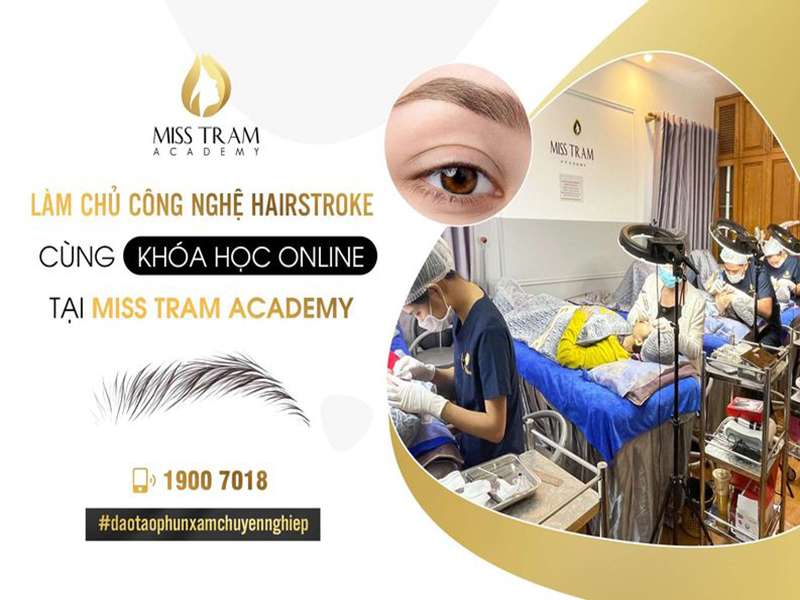 Hairstroke Online Course This is the leverage to help my friend practice his skills to become good and good during this epidemic season!
Advantages of Hairstroke Online course
Small investment - High profit.

Skilled workmanship - Stable job.

Time proactive – Safety during the epidemic season.
Check out the content of this course!
Tutorial for drawing main strands.

Asian female eyebrow drawing tutorial.

European female eyebrow drawing tutorial.

Instructions for drawing South Asian eyebrows.

Guide to drawing Southern European eyebrows.

Instructions go on the right eyebrow.

Instructions to go on the skin of the left eyebrow.
If you see the above information Miss Tram VietNam Please share usefully SHARE or SAVE immediately to use when needed. Miss Tram VietNam It will also be very happy to receive more feedback, experiences or questions that need to be answered that people send!
Please contact us immediately Miss Tram VietNam by number 1900 7018 for more advice on details of courses and study paths as well as to see if you are suitable for this profession or not!
See more articles in this category Question and Answer of Miss Tram VietNam!