Learn about Spa Skin Care with a Steam Machine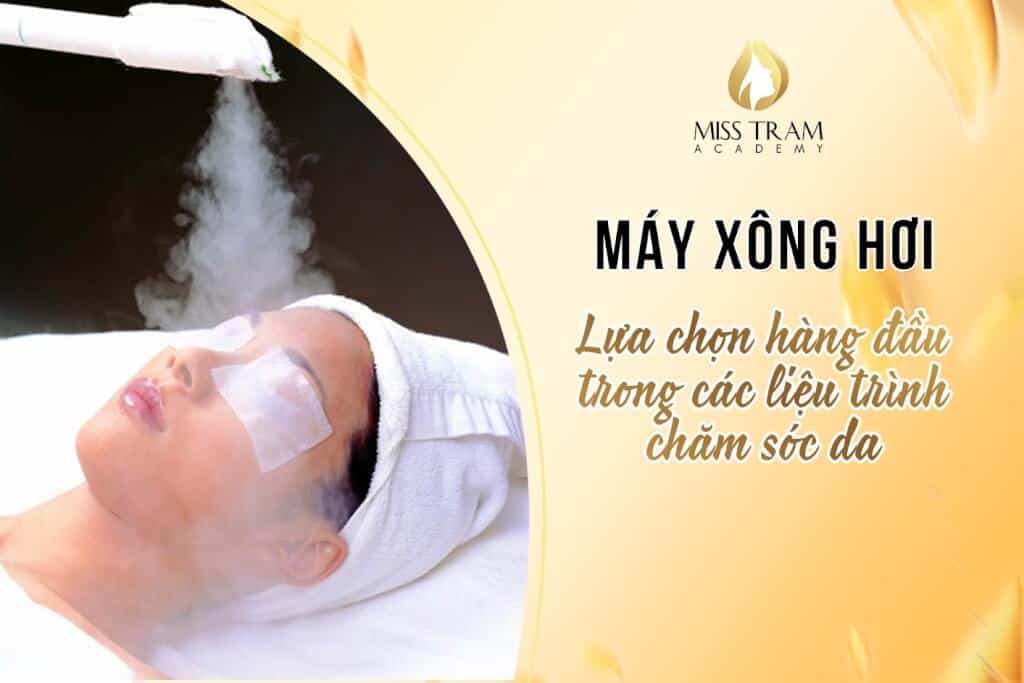 The process of "Cleansing the skin - Expelling toxins - Restoring and taking care of the skin" are the basic steps that customers will experience when coming to the beauty spa. The first important beauty step is steaming to open up pores, exfoliate dead cells and stimulate red blood cells to work, your facial skin will regain its firmness and smoothness.
So do the KTV know the full use and the right way to steam the face for customers? Let's find out with Miss Tram through useful sharing from the following team of experienced instructors!
Advantages of facial steaming by machine:
Cleanse face and unclog pores

Support effective treatment of acne types: blackheads, hidden acne, acne, ....

Stimulates the capillaries in the skin, making more blood to the skin, giving you rosy, youthful skin

It also stimulates collagen production and improves skin elasticity

If you combine facial steaming with herbs and essential oils from nature, it will also help you relax
Instructions for facial steaming with the machine:
Step 1: Put water into the water tank of the nebulizer, turn on the switch until the water in the chamber boils. At this time, the steam will be emitted, you need to adjust the steam to spread evenly on the face with a stable temperature, the steam is just right, not too hot. You can add a few drops of natural essential oils or natural ingredients such as lemongrass, perilla leaves, ginger ... will bring unexpected effects there.
Step 2: After steaming, use a soft towel to gently pat dry the skin, note do not rub, wipe vigorously, continue to use the type of mask depending on the method Treatment to replenish essence, soothe skin. Relax for about 15 minutes Rinse the surface with warm water.
With the above sharing, Miss Tram believes that you will have more knowledge and effective practice step by step in the process of learning Treatment methods - skin care for women.
You are viewing the article Steam Skin Care Treatment in the category Blog Share at the website Miss Tram Academy. Any comments - reviews please send directly to Email: teamcrmmisstram@gmail.com or comment right below the article. Don't forget to follow us for more good articles in the same category and share it with everyone you know!