SPA – "The land is fertile" and collected HUGE PROFITS That is why it attracts many people to invest. However, not everyone succeeds because going #wrong will lead to #mistakes when "engaging" in this industry.
So how is it that we so often forget to teach respect by respecting the children themselves? spa opening experience What is to survive and develop sustainably? Let's Miss Tram Academy "Dissect" the problem through the article below.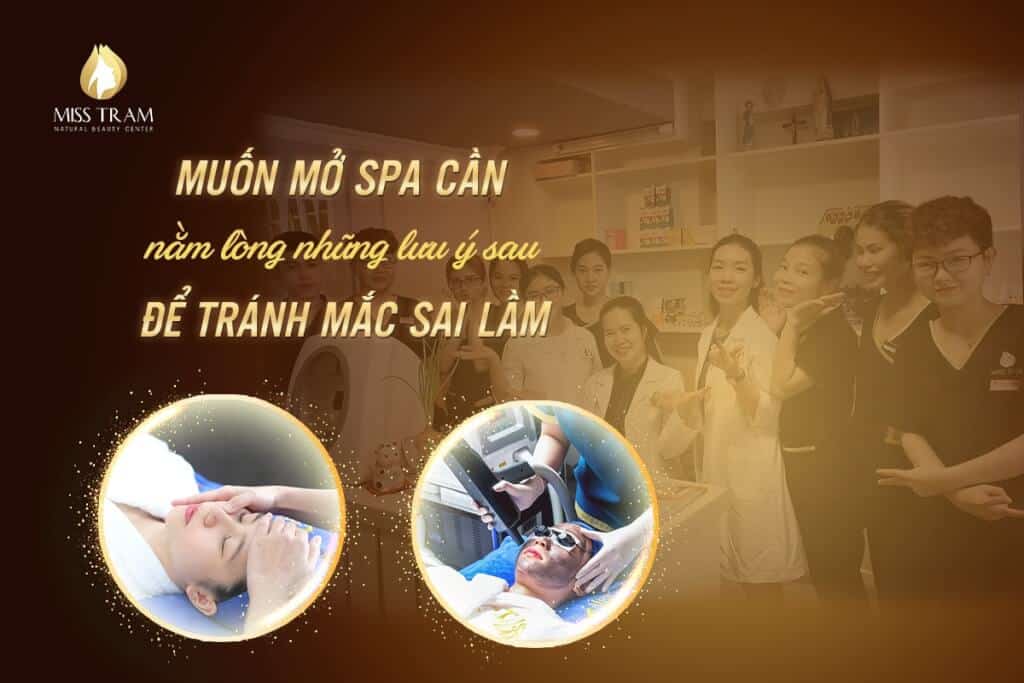 Revealing 3 Notes to Remember When You Want to Start a Beauty Spa Business
1. Determine scale, target audience
In any type of business, you also need to plan, learn, determine the size, audience, beauty needs of customers... to spend investment costs and appropriate forms of promotion. .

Determining the size and target customer group will help you solve a lot of other business problems such as: premises, design, process, cost...
2. Choosing the right technology/process/product
Analyzing the needs and tastes of current customers will help you choose the right job/process/product, helping customers "remember to name" your Spa.

Need to find good products, proven origin, safe for the skin. Besides, finding a reputable and safe technology transfer address will help you "win big" in this business race in the beauty industry.
3. Building the "human" factor
The "people" factor here will include: Spa Owner - Manager - Staff (KTV, Consultant - Customer Service) will be the core objects that create the success of your Spa.

A good Spa does not stop at technology/products but also shows in professional level, skill and dedicated service attitude. Creating a solidarity block that provides quality service and customer satisfaction will help "good news spread far away" and have more potential customers.
With the above notes will surely help future Spa owners have more perspectives on the profession, thereby completing for themselves a business plan in the beauty industry in the most optimal and scientific way. Good luck!
If you have a difficult or unclear problem, just #call_inbox_comment for Miss Tram Academy for honest advice!
For more information, the popular courses (depending on your interests) to get started with the beauty industry are:
Please contact us immediately Miss Tram VietNam for more advice on the study path as well as to see if you are suitable for this profession or not!
See more articles in this category Question and Answer of Miss Tram VietNam!