|Question – Answer| If your eyebrows are red and blue, will it be possible to get the color standard when you spray it again?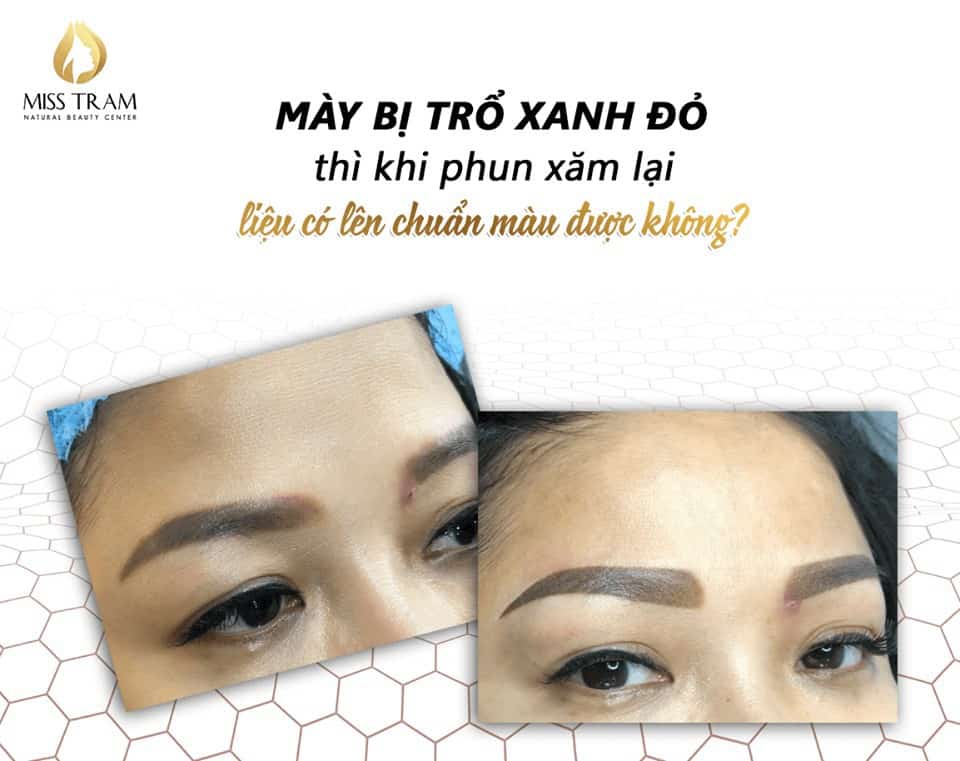 "Hello Miss Tram Spa, my eyebrows have been tattooed for about 3 years at a facility near my house, but now they have a bluish color, I don't know if that is dangerous? I also want to spray again but still wondering if the color will be standard and still be discolored like the first time? Thanks to Miss Tram for advice. Thank you"
Yes, that's the question Miss Tram received from customers last week.
The phenomenon of red-green flowering is not as dangerous as you think, but it has the following reasons:
Outdated tattoo spraying techniques are deeply invasive, causing damage and affecting the effectiveness after spraying

Using poor quality tattoo ink, it will oxidize over time

Location: oily skin, do not eat ink spray, so the ink color fades and changes color

Care mode after spraying: arbitrarily peeling off the scales, not keeping the hygiene according to the instructions of the Specialist…
You can rest assured, because with today's modern technology, the treatment and spraying is new for customers to have eyebrows. STANDARD COLOR – NO INK COLOR CHANGE It is completely within our ability when the following factors are ensured:
+ Thoroughly handle the old tattoo ink color
+ Choose a new quality tattoo ink, so choose ink with natural ingredients that will not cause discoloration later
+ Strong, experienced KTV
+ Prestigious tattoo spray facility, ensuring hygiene throughout the process
+ After completing, it is necessary to follow the instructions and care instructions given by the Specialist.
In particular, when Miss Tram receives a case where a customer needs to correct such colored eyebrows, they will undergo the following STANDARDS process:
– The specialist receives the status, based on the level of the old ink color, to handle it in 1 of 2 ways:
+ Use solution to remove tattoo ink from Europe. Ink removal time ranges from 1-3 times depending on the depth of the old tattoo ink.
+ Tattoo removal with new technology Laser Yag, safe - faster and does not hurt the old eyebrows.
– After the old color is processed, the eyebrows are stable, then proceed to spray the ink that the customer has chosen.
Here, Miss Tram uses the Queen ink line, which has completely natural ingredients, has undergone a rigorous testing process, so it does NOT cause skin irritation or coloration later.
- Finally, check and advise carefully on the care steps to get BEAUTIFUL eyebrows.
Are you SAFE with this process? If you still have any problems, please feel free to contact us right away so our team of consultants can help you!
-------------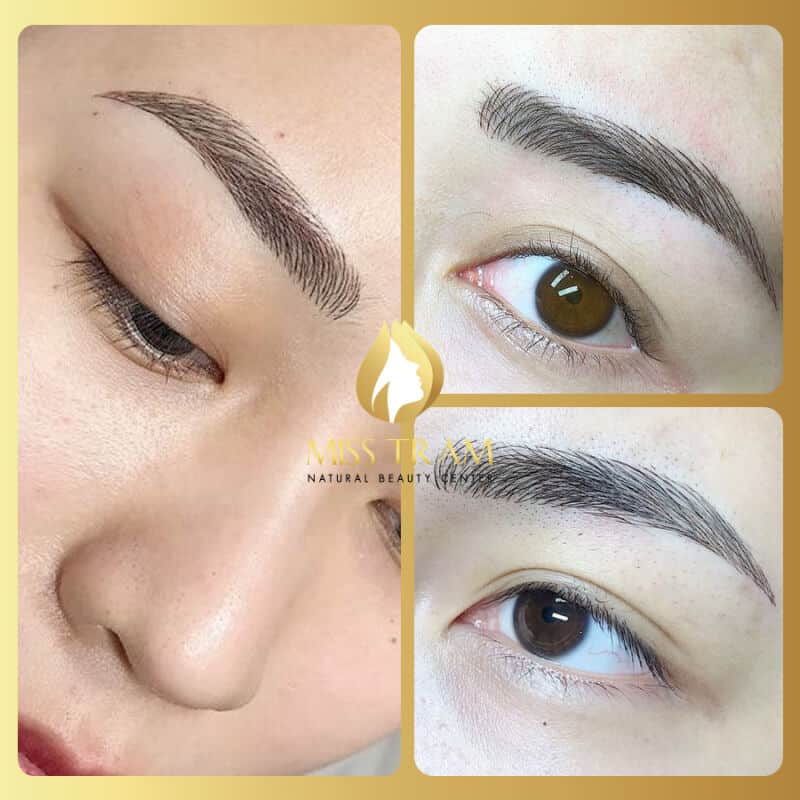 Do not hesitate to #Comment/ Inbox or call #HOTLINE 1900 7018 for advice on all your questions about the service:
Sculpting eyebrows with natural fibers with 6D - 9D techniques for Men and Women.

Sculpting eyebrows with natural fibers combined with Ombre/ Shading/ Sandy spray.

European eyebrow sculpture.

Spray Ombre eyebrows.

Magic Shading eyebrow spray.

Spray eyebrow powder Crystal American ink 100% herbal extract.

Spray eyebrow powder queen toner.

Delete, correct and handle the phenomenon of blue eyebrows.