|Question – Answer| Can Deep Lips Use European Lip Spray Technology?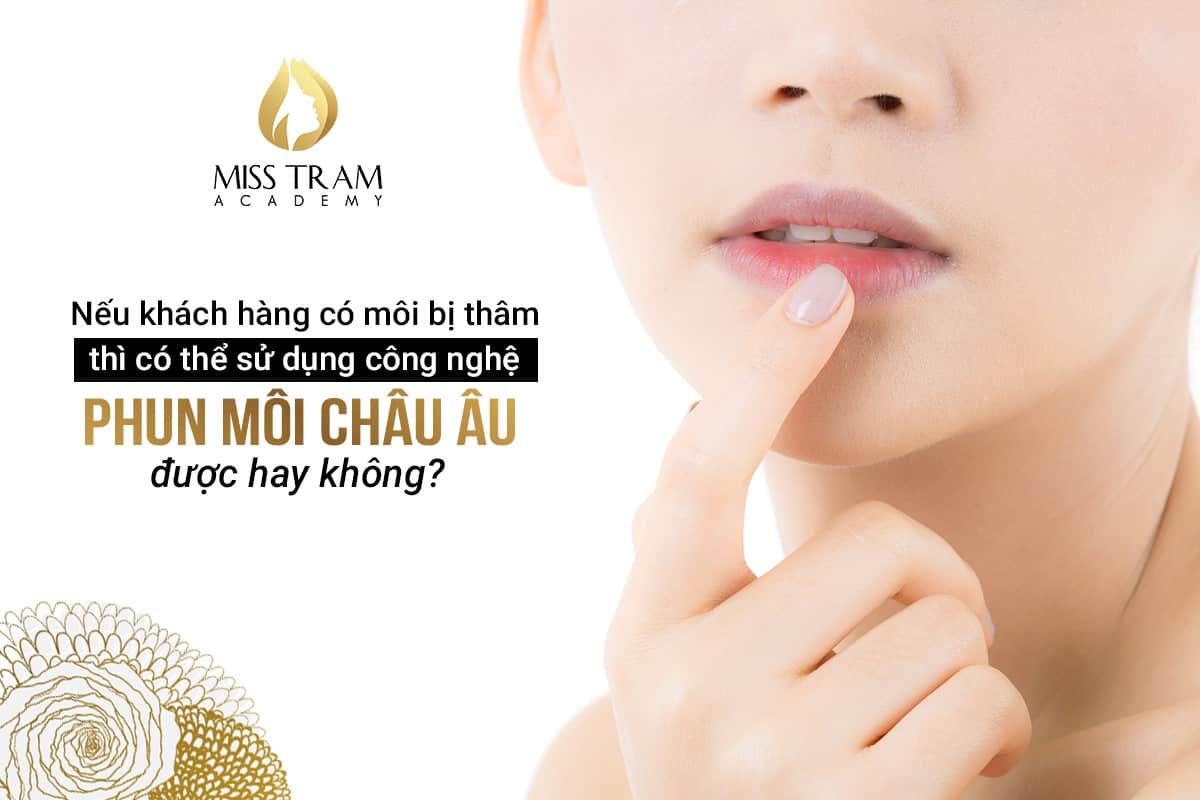 Do you know what part of Miss Tram Academy's students like the most in each class?
It is rumored that they are "extremely looking forward" to the discussion time because how many questions and concerns during the lesson or in practice encountered while working are brought out "dissecting, analyzing or arguing..." exalted.
Today, the topic that is being discussed is "If the customer has dark lips, can I use European Lip Spray technology?
Experts will answer you as follows:
In case the customer has dark lips and chooses to use European Lip Spray Technology, you ENTIRELY POSSIBLE It can be done for customers, but there are a few points to note:
- Because the customer's old lip color is dark, before spraying, it is necessary to start treating the dark first so that after spraying the lip color is more standard and beautiful.
- To treat dark lips at the edge, KTV can use baby pink to spray on first and then proceed to spray lips as usual.
– In case the customer has severely dark lips (ie the lip color is darker than usual), it is necessary to treat 3-4 layers of baby pink, then proceed to spray until the lips are red-orange. nature. However, the customer still does not have the best color, so you need to tell the customer to come back after 2 months to get the correct color.
In addition, Miss Tram also wants to remind you that European lip spray technique is one of the difficult technologies, the implementation is quite complicated and requires high KTV skills. So in each operation, each needle path must be very even and sure to help the ink drop evenly, limit swelling for customers and let the color up more beautiful.
Miss Tram Academy hopes the above sharing will be useful to "troubleshoot" everyone in this case.
I wish you successful implementation!
For more information, the popular courses (depending on your interests) to get started with the beauty industry are:
- Course in Tattooing, Embroidery, Cosmetic Sculpture (eyebrows - eyelids - lips)
- Skin Care and Treatment Specialist Training Course
- Professional Eyelash Extensions - Professional Eyelash Curling Course
Please contact Miss Tram immediately for more advice on the study path as well as to see if you are suitable for this profession or not!