Are you feeling frustrated by the blackheads that keep appearing on your forehead? Even though you've done everything you can, they still exist. You don't know why this happens. Then with the article below Miss Tram Academy will show the most common causes of Blackhead on forehead as well as the positions on your face.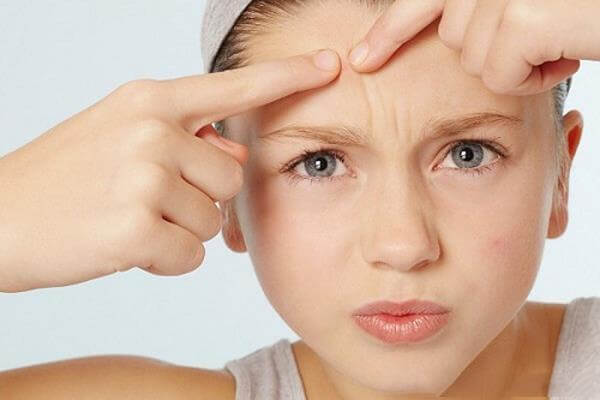 Blackhead The appearance is basically due to the clogging of pores because of dirt, oil, dead cells and bacteria left on the skin without being cleaned. Blackheads are originally whiteheads, but due to a part of the acne rising to the surface and being oxidized, it becomes black, hence the name blackhead.
External blackheads that appear on the forehead can appear on the nose, chin, cheeks, ... with a similar mechanism. Whether you own lane oily skinDry skin or combination skin can all experience blackheads on their foreheads.
How to Treat Blackheads On Forehead
1. What causes blackheads on the forehead?
There are many different causes for the appearance of blackheads. It can be due to factors from the environment, an imbalance of hormones in the body or from basic daily habits. Let's take a look at some of the reasons below:
Entering puberty: When entering puberty, the body appears hormonal changes, causing an increase in oil production in the forehead and nose area, thereby causing blackheads to appear.
Bangs and hair care products: The bangs will cause the oil to accumulate on the forehead and cause acne. Besides, hair care products such as shampoo, conditioner, and conditioner stick on the forehead also cause acne.
Cosmetics: Wearing makeup too often is also a cause of blackheads if you have oily skin and sensitive skin.

+

Why You Should Learn Personal Makeup
Excessive use of accessories: The fact that the forehead often has to be in contact with hats, headbands, ... too tight and continuous, not clean will make the skin uncomfortable, secretive, and long-term the cause of blackheads.
Hand to face: Regularly touching your face will cause oil, dirt and bacteria to accumulate on the skin and cause blackheads.
Stress, stress: When you are stressed or stressed, acne appearing on the forehead area is very common.
Use of certain drugs: Some medications can cause the side effect of blackheads on the forehead.
Toilet: Poor facial hygiene will cause dirt, excess oil and bacteria to remain in the pores, causing blockages and acne.
2. How to fix blackheads on the forehead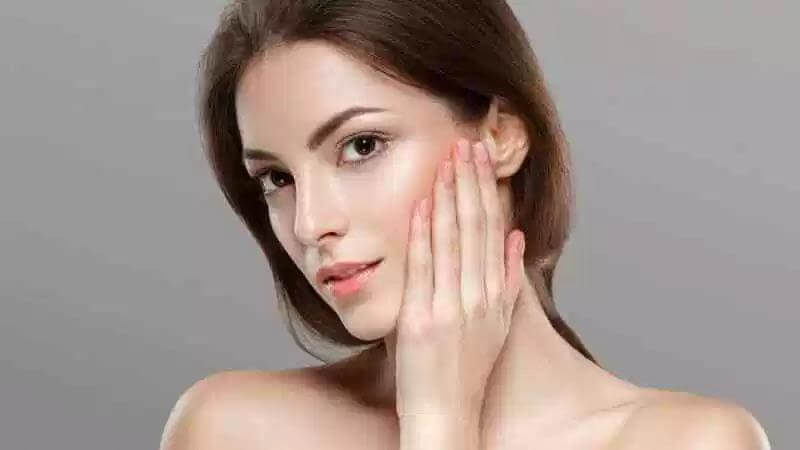 Blackhead Although it does not cause much harm to your skin and body like some other types of acne. However, the fact that they appear on the skin will make you lose the aesthetic beauty of your face, making you feel uncomfortable and self-deprecating. To prevent and remove blackheads is not too difficult, however, it still needs patience and attention from you.
Clean facial skin: Clean facial skin not only helps prevent and remove blackheads, but also helps keep your skin smooth, not attacked by other types of obnoxious acne. In addition to using the right cleanser for your skin, you should have an extra step of removing makeup if you wear makeup or use sunscreen. Besides, exfoliating 3 times a week will help remove blackheads in the best way.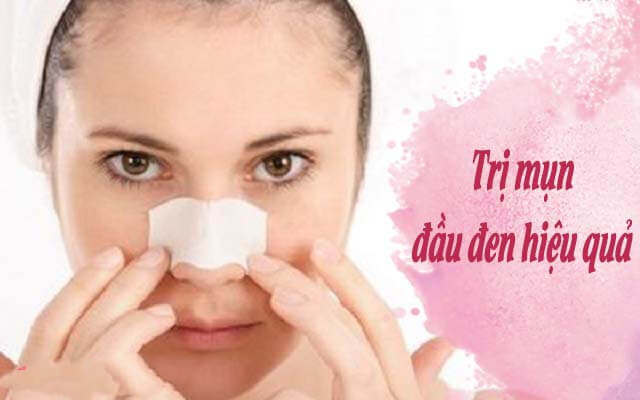 Not touching your face is one of the basics of skin care. Because you can't know how much dirt and bacteria your hands have. Putting your hands on your face is also a way you directly put dirt and bacteria on your skin. Hence the formation of acne. In addition, before washing your face or applying skin care products, you need to wash your hands thoroughly.
Apply a mask to the skin. There are now masking products that can prevent and remove blackheads like other types clay mask… is very popular in the market.
+ Top 3 Natural Masks For Blackheads Skin
Take care not to get hair care products on your skin such as: shampoo, conditioner or conditioner. After each hair wash, make sure to wash your face thoroughly.
Regularly clean your hair as well as limit the bangs.
Limited or no use of hats, headbands and other accessories.
Use makeup that won't clog pores. There are many makeup products on the market that are suitable for acne-prone skin. So you need to pay attention to the ingredient list to be able to choose the most suitable product.
With that information Miss Tram Academy provided as above, hopefully can help you find the cause as well as some ways to prevent and eliminate Blackhead on forehead effective. From there, bring a smooth, bright and acne-free skin.
See More Shares About Beauty Experience And Instructions for Spraying Tattoo Sculpture:
Notes When Assembling the Tattoo Injector
How To Make Your Own Toner For Dry Skin From Nature