LABEL OF TATTET SPRAY INK COOKER (THE LABEL) – "DISCOVERED" FOR TEXTILE SPRAY KTV
The cup ring for cosmetic tattoo ink is one of the familiar accessories because it is easy to see this cup ring on KTV's hand when spraying eyebrows, lips, eyelids ... for customers.
Let's talk with Miss Tram to mention 3 reasons that this item has become an "unbreakable object" for tattoo artists!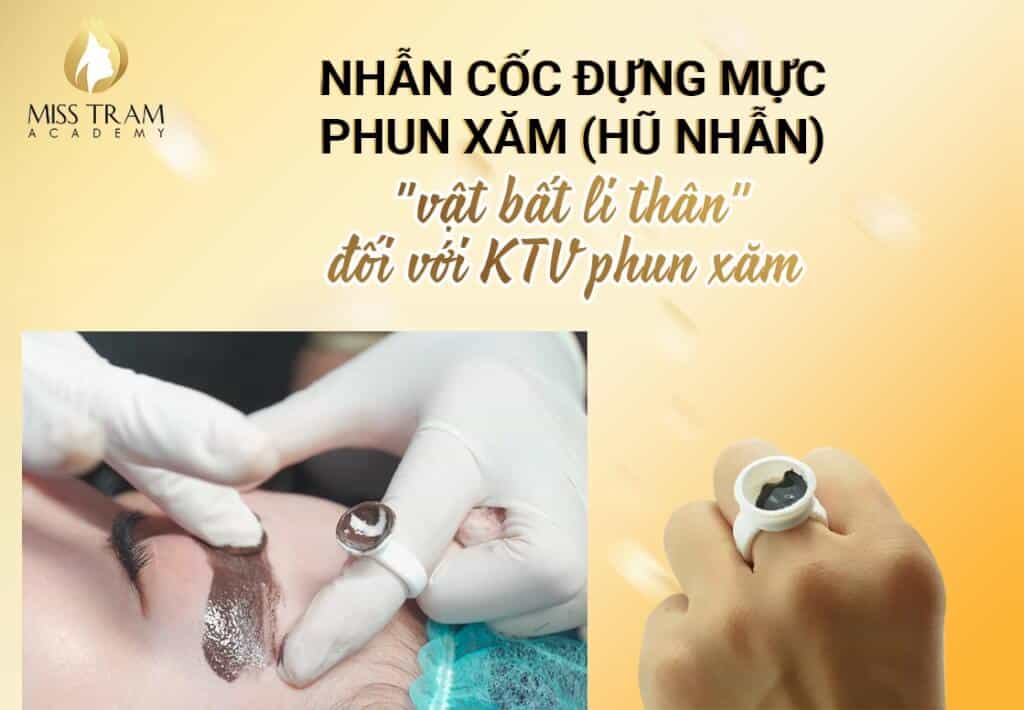 The cup ring helps the tattooing process to be conducted in one circuit, without worrying about the tattoo sprayer running out of ink because there is a spare ink bottle next to it.

The tattoo spraying process takes place in an uninterrupted circuit even if the cosmetic embroidery machine runs out of ink because you already have a spare ink bottle next to you.

In addition to storing tattoo ink, some cup rings are also divided into many compartments so that you can store another tattoo ink color or a type of collagen that needs to be mixed in the process of cosmetic embroidery.

With its compactness, KTV can wear several at a time to meet many different work needs without affecting the tattooing process for customers.
The useful knowledge about the tattoo ink cup ring that Miss Tram Academy shared above, will help the students gain 1 more practical lesson in the journey to reach the dream of sowing beauty for everyone.
For more information, the popular courses (depending on your interests) to get started with the beauty industry are:
- Course in Tattoo, Embroidery, Aesthetic Sculpture (eyebrows - eyelids - lips)
- Skin Care and Treatment Specialist Training Course
- Professional Eyelash Extensions - Professional Eyelash Curling Course
Please contact Miss Tram immediately for more advice on the study path as well as to see if you are suitable for this profession or not!