Uses Of Ink Stirr Machine In Cosmetic Tattooing That KTV Needs To Know.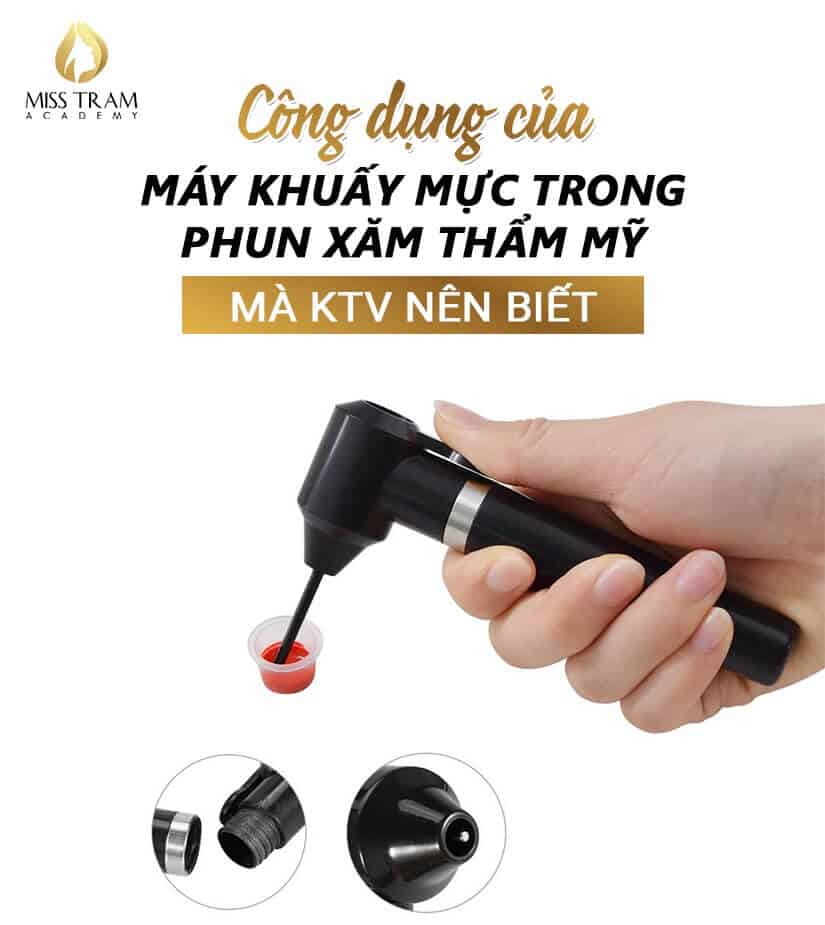 The ink stirrer in cosmetic tattooing is one of the essential tools in KTV's tray. The machine helps to stir the ink evenly, avoid clumping, frozen ink ...
In addition, when stirring, ink blending It also helps KTV find the right tattoo color for the customer's skin. Therefore, the use of tools such as agitators is essential.
The use of the ink stirrer that "rookie" students should understand:
Used to stir ink evenly, avoid ink coagulation, make ink smoother.

Can stir ink in bottle, and stir in ink jar.

The machine is compact in size, very comfortable in the hand, convenient and easy to use.
Note when using the ink stirrer:
Each machine will usually come with 3-5 stirring rods, when finished, you should clean or mix different colors, you should change the head to avoid infection.

Please put the tip of the stirring stick under the ink tank first and then press the machine to run, it will avoid ink splashing out

To use, attach 2 AA batteries, store the machine in a dry place, avoid moisture because the urine battery is easy to leak water, affecting the engine.
The above sharing will help you to supplement and strengthen your knowledge in Cosmetic tattooing course. Wishing you all the best in your studies and quick success!