||Q&A|| What Harm Can Unsafe Eyelash Extensions Lead to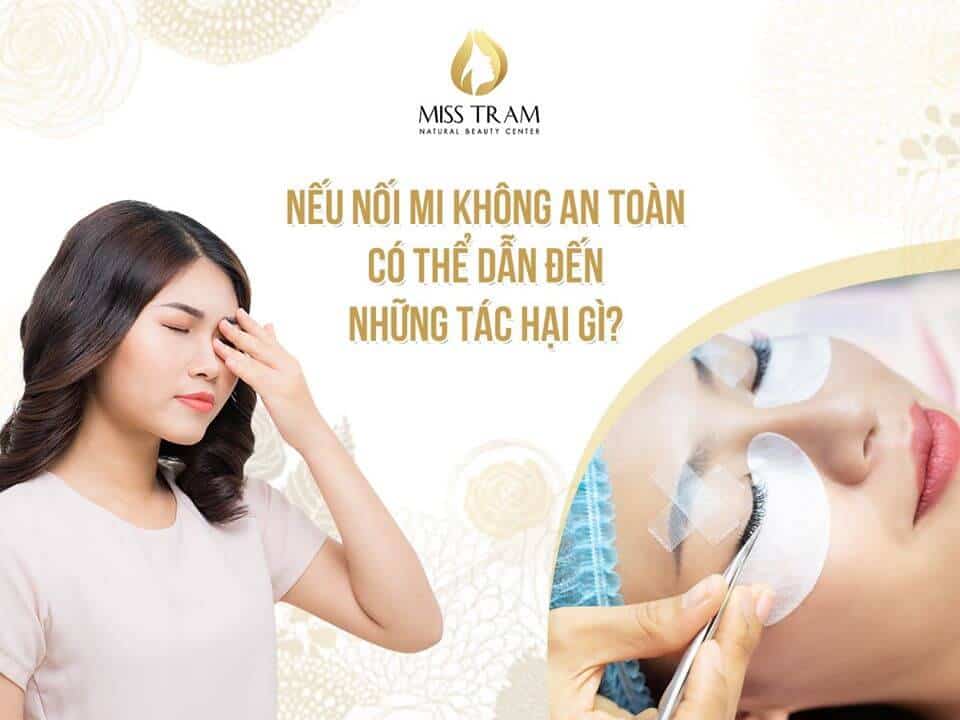 Recently, when surfing through forums and communities about beauty, Miss Tram found that there are many topics related to eyelash extensions. Most of them see women "wailing, regretting" because the eyelashes have thinned, few fibers, but after reconnecting, they "fall off gradually".
It's quite painful because if you have beautiful eyelashes, your eyes will become extremely attractive. However, if eyelash extensions are performed at a poor quality facility, with unprofessional professionals, in addition to losing aesthetics, there is also an additional risk of harm to the eyes.
Common harms when eyelash extensions are not safe, such as:
– After the procedure, you will have eye pain, keratitis, blepharitis, blepharitis.
After a while, your real eyelashes will fall out and become thinner.
– More frightening is that if you do it in places where glue containing toxic substances is used, the potential risk of skin cancer is very high and will definitely affect the eyes directly.
These consequences not only cost you money, but also take longer to overcome. There are many cases of customers losing all their real eyelashes because of allergies to poor quality glue. From there, applying mascara or attaching false eyelashes is also difficult to do, let alone eyelash extensions in the next time.
So, Miss Tram just wants to remind you to "be very wise to find out and choose for yourself a reputable - professional - dedicated eyelash extension facility to be able to avoid unfortunate cases that occur when Beautify your eyelashes!

Don't hesitate, call HOTLINE 1900 7018 for advice on all your questions about the service.