To help customers effectively repel pitted scars, spa technicians need to be up-to-date and proficient in applying today's best treatments. So in the industry of treating pitted scars, what are the methods that are being appreciated? Refer to the article of Miss Tram Academy for more necessary information sources.
Top Highly Effective Scar Treatment Methods
CO2 . Laser Method
Fractional CO2 laser is a method of treating pitted scars that is highly appreciated for its good effectiveness, no surgery, very little invasiveness. The principle of operation of the method is to use high-energy CO2 lasers to penetrate deep into the dermis, stimulating collagen proliferation to fill scars.
In addition, CO2 laser is also effective in improving skin problems such as dark spots, large pores, aging skin, etc.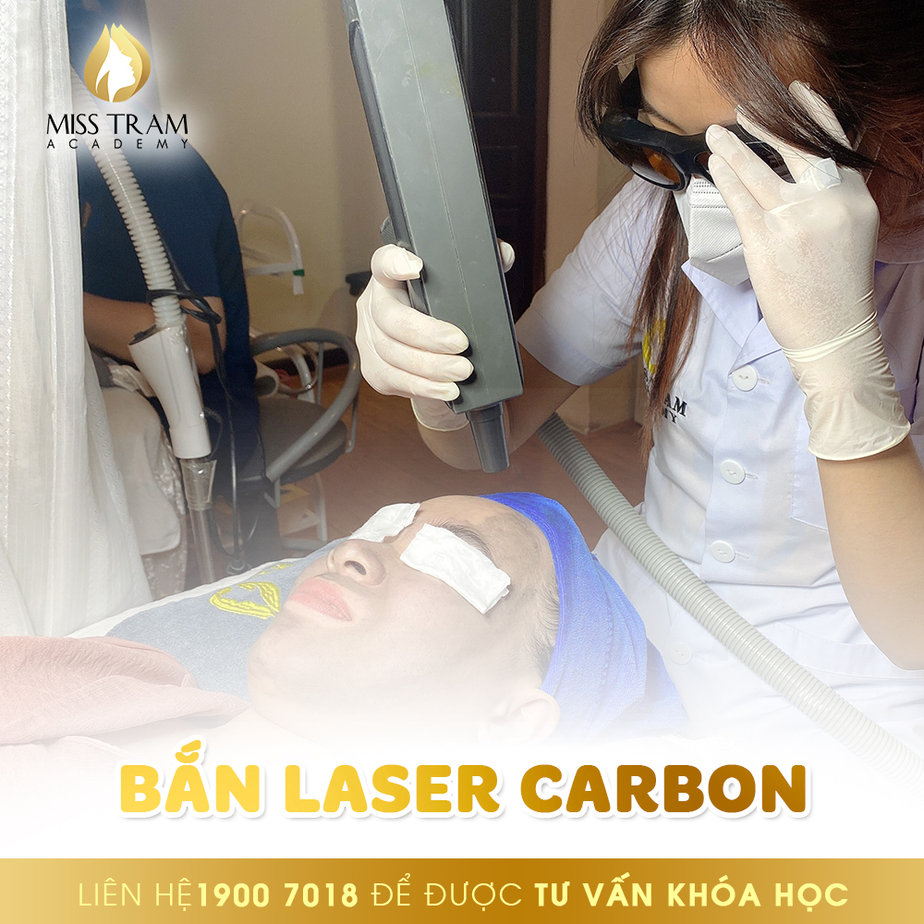 Needle rolling method
The method of needle rolling to treat pitted scars uses small needles to act directly on the scar area; thereby creating fake damage on the skin, stimulating the body to heal itself. The method also supports the proliferation of Collagen and Elastin to quickly fill pitted scars.
PRP method
PRP is a method of stem cell needle rolling to treat pitted scars combined with PRP (platelet-rich plasma) injection. In which PRP contains growth factors for rapid wound healing; Stimulates regeneration of skin structure to fill pitted scars.
The method of cutting the bottom of pitted scars
Cut the pitted scar bottom is also known as scar dissection, micro-dissection, multi-point dissection. This is a method of using medical equipment to act on pitted scars with the aim of releasing scar tissue that is pulled into the skin below the epidermis - the cause of the indentations.
To improve the treatment effect, the method can be combined with needle roller or PRP.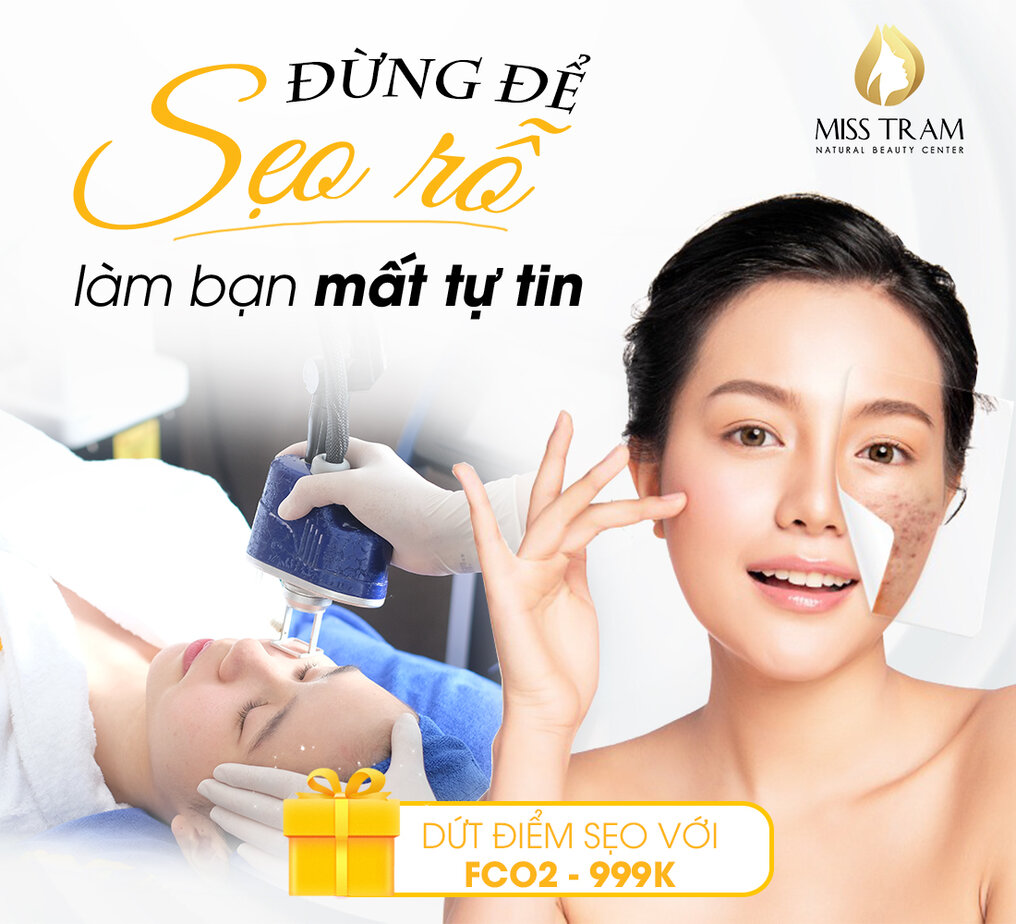 TCA scoring method
TCA dot (TCA Cross) is usually applied to the type of scar with sharp bottom, small diameter. This method uses a solution of Trichloroacetic Acid (TCA) applied directly to pitted scars, concentrations of 50-100% depending on the extent of scars. In this way, epidermal muscle cells are stimulated to grow to effectively fill pitted scars.
Dermabrasion method
Dermabrasion treats pitted scars by resurfacing the skin, using one of the following two methods of microdermabrasion:
Super abrasive quartz crystal.

Super abrasive with diamond tip.
This method is suitable for shallow scars, helps to remove old damaged skin layers - regenerate new smooth and bright skin.
Miss Tram Academy – Prestigious, Professional Training in Ho Chi Minh City
Pitted scars are one of the most common skin problems today, if you have a need to learn in-depth about pitted scars; To access the latest technology and techniques for treating pitted scars, come to Miss Tram Academy.
With more than 18 years of experience in research and providing beauty services, Miss Tram Academy is confident to provide a quality course - practical, helping students get the most complete career luggage.
Miss Tram Academy's course is suitable for:
Students pursuing spa profession, want to approach - improve knowledge about pitted scar skin.

Skin care professionals need to update their knowledge - procedures - new technologies in the treatment of pitted scars.

Spa owners, cosmetic stores want to understand more about the condition, care and treatments for pitted skin.

...
Depending on your needs, you can choose a full skin care training course or a pitted scar treatment course on request.
The strength of Miss Tram Academy's training in treating pitted scars is reflected in the following aspects:
The training program is well designed - scientifically - fully updated with new and effective scar treatment technologies/treatments.

A team of good teachers, with extensive practical experience, extensive knowledge of pitted scars, closely follow students during the training process.

Comfortable, spacious study space, fully equipped with modern tools - equipment - machines.

Intuitive and diverse learning methods: learning slides, learning on models and practicing regularly on real samples.

Reasonable tuition fees, package, regular incentive programs.

Maximum support in soft skills training, experience in spa opening, job introduction for students in need….

Commitment to quality output is clear, granted with the standard Primary Vocational Certificate of the Ministry of Labor - Invalids and Social Affairs.
Highlights of the course:
Structure and function of the skin.

Skin regeneration process.

Classification of skin types (identification characteristics, appropriate care for dry skin, oily skin, combination skin, normal skin).

Basic cleaning and skin care procedures in Spa.

Rules for using cosmetics in spa.

Distinguish types of pitted scars.

Specialized mask formula for pitted scars.

Principles of care and treatment of pitted scar skin.

Analyze the skin with a specialized dermatoscope to determine the condition of pitted scars.

How to examine, consult and find out the cause of pitted scars for customers.

Effective methods of treating pitted scars.

Skill in planning treatment and choosing the right course for each condition of pitted scars.

...
It's just Top Effective Scar Treatment Methods Best Currently that you need to grasp. If you are interested in a vocational course at Miss Tram Academy, please contact us for advice and support.