Are you in the spa business?

Want your establishment to have a foothold in the market?
So, it should be remembered that, in addition to the skill factors, ensuring safety and cleanliness in the spa industry is still an important factor, determining success or failure. Therefore, it is necessary to grasp these principles to ensure safety and hygiene in the spa industry: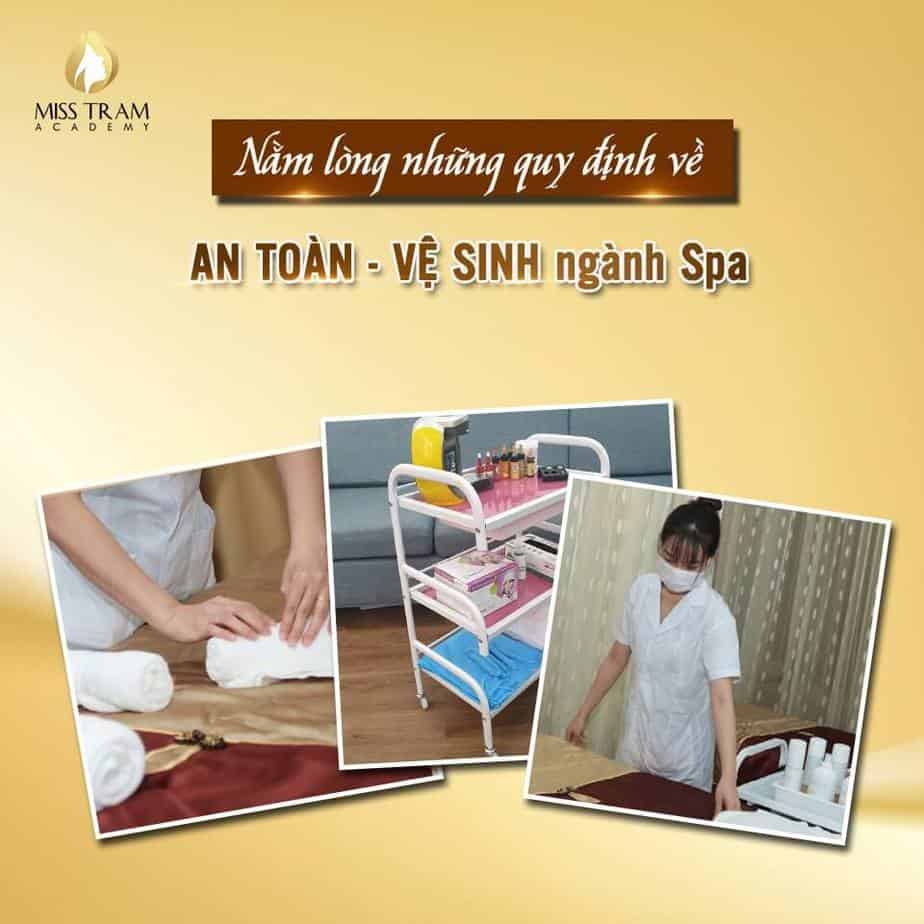 Share 5 Safety and Hygiene Regulations in the Beauty Spa Industry
+ Before and after providing services for guests, Spa technicians need to clean personal hygiene, professional behavior: wear uniforms, neat bun, moderate nail clipping to avoid injury guest skin.
+ Need to regularly clean the spa space, ventilation, good light, avoid mold.
+ KTV needs to pay attention to check and arrange beauty items and tools in a neat and orderly manner, so that when needed, it is easy to see and ensure the beauty of the spa space.
+ It is very important to check and regularly monitor the quality of beauty equipment at the spa to know if the machine is in good or bad operating condition in order to promptly fix it, ensuring the right standards.
+ Spa KTV needs to focus on preserving both the quantity and quality of the spa's facilities, promptly detecting damaged conditions for maintenance and repair.
No one will dare to "choose to send gold" in a spa facility that does not guarantee safe, clean and insufficient hygiene, in accordance with the quality process. Therefore, it is necessary to promptly learn, draw experience, and overcome existing problems at our spa to affirm the position and brand in the hearts of each customer.
Check out more popular courses (depending on your interests) to get started with beauty profession the:
Please contact Miss Tram immediately for more advice on the study path as well as to see if you are suitable for this profession or not!
See more articles in this category Question and Answer of Miss Tram VietNam!