|Question – Answer| After Squeezing Acne Is Done, What Should Customers Pay Attention To?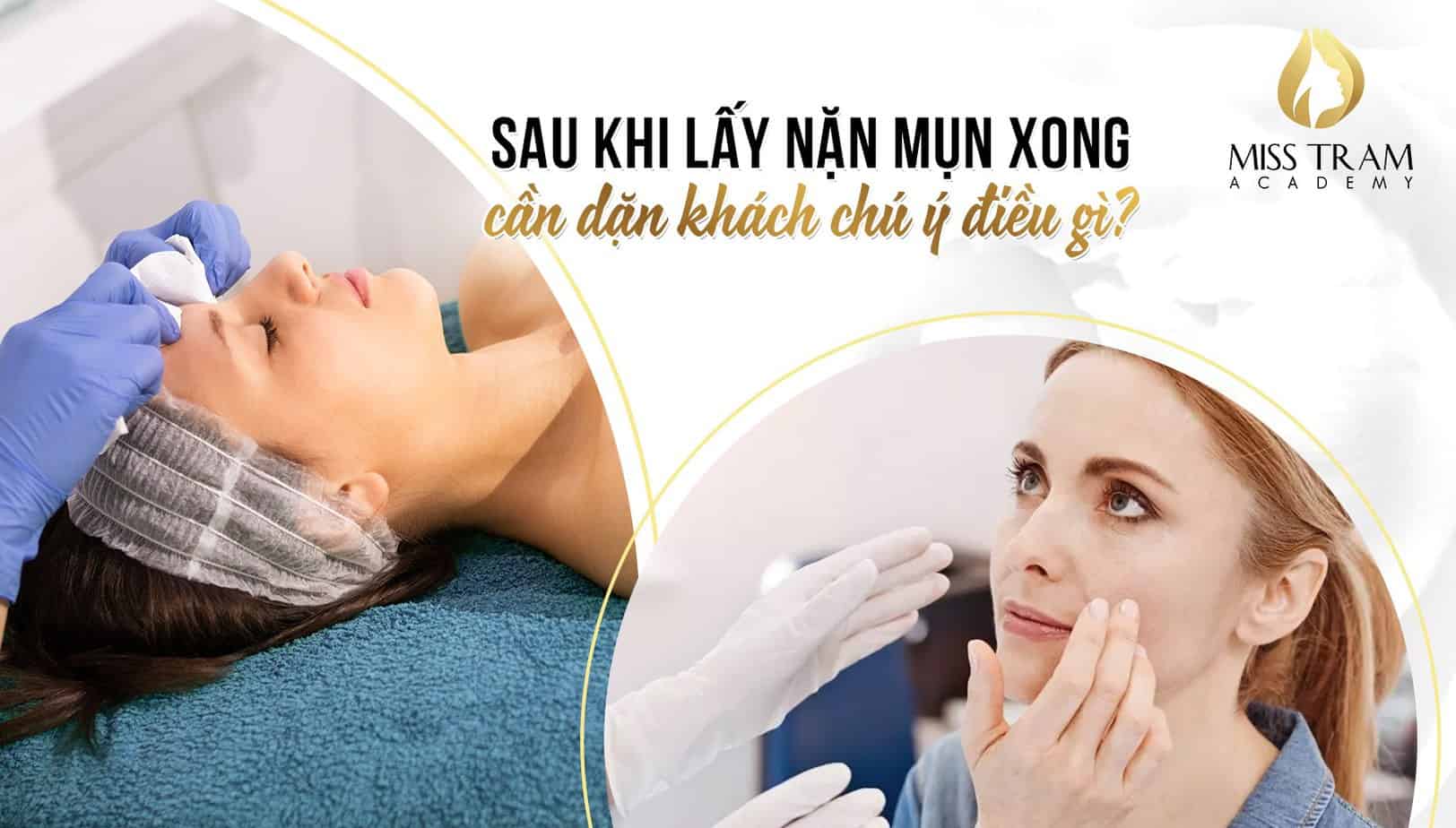 After the acne removal process is complete, 1-3 days later, there will be bruising, discomfort or slight swelling. Therefore, it is necessary to remind customers of a few notes below as soon as they are done:
+ Use a towel to wrap an ice cube and quickly apply it to the newly squeezed acne area for a few minutes to reduce swelling and tighten pores.
+ Absolutely do not touch the pimples that have been squeezed to limit infection
Facial hygiene:
- Clean the surface with physiological saline, or mild facial cleanser. Avoid using facial cleansers containing chemical ingredients that are too strong, because this will affect sensitive skin after squeezing acne, causing irritation.
- Then use rose water (non-alcoholic) to soothe the skin, deep clean as well as for the wound to heal quickly.
After squeezing acne, do not immediately use skin treatment products because its ingredients when applied to open wounds will make them worse.
+ Pay attention to diet to help wounds heal quickly as well as nourish healthy skin. It is recommended to supplement and change the menu of foods rich in iron such as beef, broccoli, brown rice ... and collagen supplements, to help balance the skin more effectively.
For more information, the popular courses (depending on your interests) to get started with the beauty industry are:
- Course in Tattooing, Embroidery, Cosmetic Sculpture (eyebrows - eyelids - lips)
- Skin Care and Treatment Specialist Training Course
- Professional Eyelash Extensions - Professional Eyelash Curling Course
Please contact Miss Tram immediately for more advice on the study path as well as to see if you are suitable for this profession or not!