Finding a spa vocational address really quality, reputable at Soc Trang It's never been easy. Because when the demand for this industry increases, many establishments with heterogeneous quality also appear. Choosing a vocational training address also becomes more difficult. To make it easier for you to find a spa school, Miss Tram VietNam I recommend you to read the list teaching spa in Soc Trang well in the article below, please refer to it for more.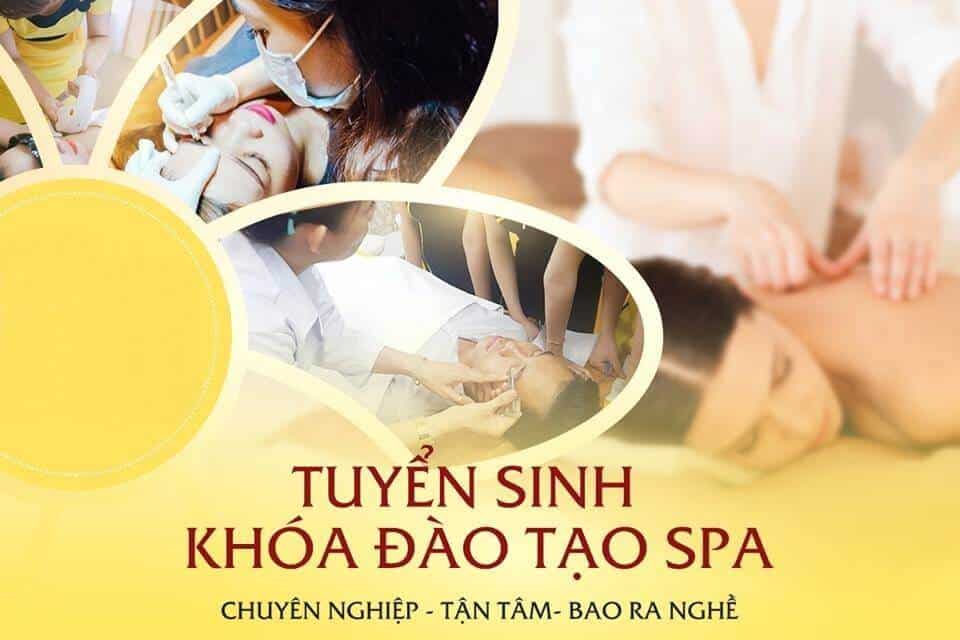 Spa Receive Training Trainee Spa, Cosmetic Tattooing In Soc Trang
1. DIVA Aesthetic Institute
DIVA Aesthetic Institute well-known as a quality and prestigious vocational training address with modern facilities, chosen by many students in Soc Trang.
Address: 46 Nguyen Thi Minh Khai, Soc Trang

Hotline: 090 169 82 68
2. Kay Spa
Famous as a prestigious spa training address, Kay Spa With modern equipment, always updating the hottest beauty technologies and trends to continuously popularize students.
Address: 131 Ton Duc Thang, Soc Trang

Hotline: 097 978 31 11
3. Phuong Spa
Phuong Spa It is trusted by many young people because of its good quality of vocational training, dedicated teachers and very affordable tuition fees.
7-8 Tuan Lan Residential Area (next to Mien Tay Hotel), Soc Trang

71 Street 30-4, Ward 3, Soc Trang

Hotline: 098 288 97 87
4. Rich Spa
Giving students a great experience with a methodical learning path, good teachers, and a focus on practical hours. Rich Spa loved by many young people in Soc Trang.
Address: 216 Street 30/4, Ward 3, Soc Trang

Hotline: 090 777 54 29
5. An House Spa
By no means inferior, An House Spa It is also a prestigious spa vocational training address with a system of modern facilities and a methodical curriculum, so it is highly appreciated.
Address: 40 Tran Quang Khai, Hamlet 4, Ward 2, Soc Trang

Hotline: 096 846 01 00

In order to help young people who are passionate and want to pursue a spa career, they can choose a prestigious and quality apprenticeship address, giving them useful knowledge. Miss Tram please suggest Notes on choosing the address to learn the beauty spa profession, cosmetic tattoo spray.
Besides, Miss Tram would like to introduce to readers an online aesthetic sculptural spray embroidery course with outstanding quality and extremely economical tuition. This is also considered a super product of Miss Tram that has been enthusiastically received by many students since its debut.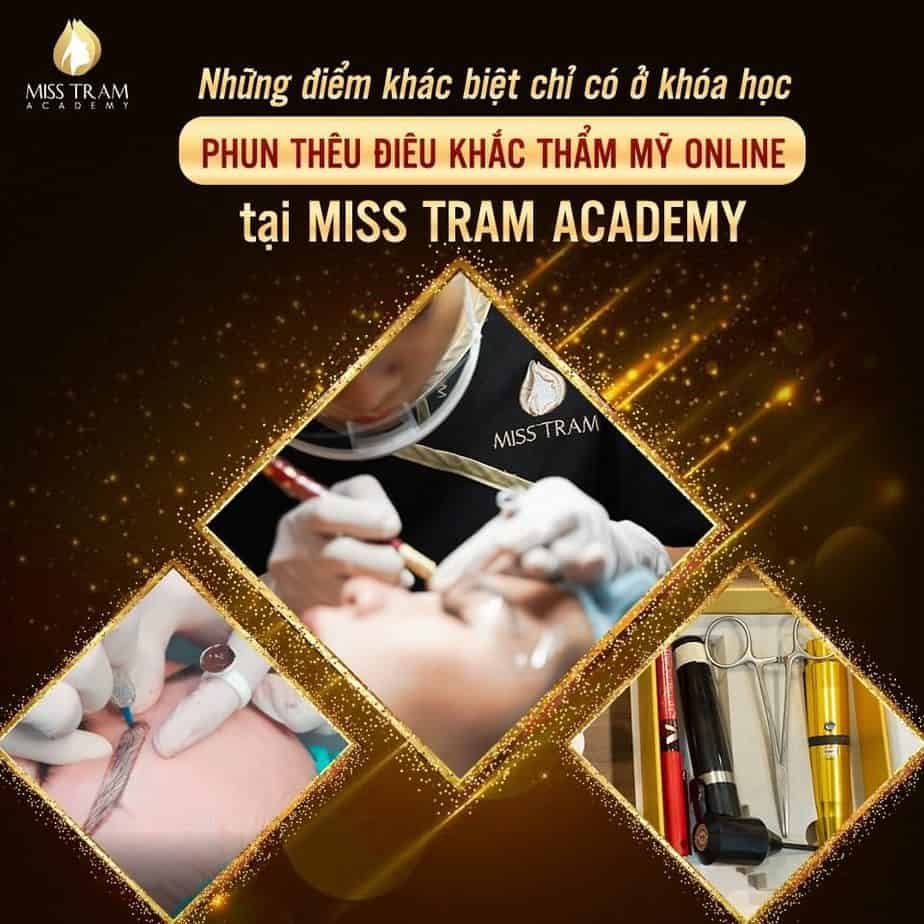 Advantages of the online course of spray embroidery and aesthetic sculpture:
The curriculum is compiled with enthusiasm, easy to learn, easy to remember and effective in just a SHORT TIME

Always update, COMPLETE the beauty trend continuously in the cosmetic tattoo spray industry.

Instructors complete on both eyebrows and eyelids, not just one forehand like other training institutions.

You will be connected directly with the Academy Manager to Design your own Study Timetable at home. Above all, the instructors will always monitor you online to support and motivate you.

Students participating in the course will be able to join a closed zalo/facebook group to share and learn knowledge and experience about the profession.

After completing the course submission, the Students will be reviewed directly at Miss Tram Academy from 4 to 10 days and make an application form prepared by the Center under the 1-on-1 support of the teaching staff. pellets.

Students who complete the course will be granted a certificate recognized by the State, valid for life throughout the country.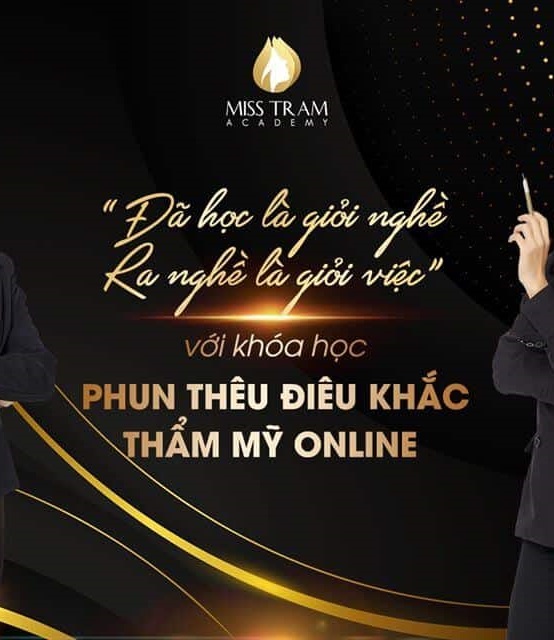 With this course, Miss Tram commits that students will master the following skills:
Learn more about the profession of Spray embroidery and aesthetic sculpture Eyebrows - Eyelids - Lips

There is a comprehensive knowledge base from basic to advanced professional of a beautician.

Know how to choose the right eyebrow shape, lip color, eyelid spray method for each customer.

Become a Professional Inkjet Embroidery Sculpture Aesthetic Eyebrows - Eyelids - Lips Professional with a stable income thu

It is possible to consult Eyebrows - Eyelids - Lips for everyone and open a beauty salon

The opportunity to become a Lecturer, a Trainer for other young people who have the same passion for the beauty industry as you.
All information about Miss Tram's eyebrow - eye - lip aesthetic spray embroidery course, readers can see more at: Spa vocational course: skin care, the latest online cosmetic tattoo spray
So, are you ready for your apprenticeship journey? Please rely on the information Miss Tram provided above to choose for yourself the most ideal study address. If you know any good spa training addresses in Soc Trang, please comment below to share with everyone. I wish you early success.