You are standing on the threshold of life and you have to choose your future career. You want to choose a career with a lot of potential for future development. One of the top choices for you is spa profession.
This is considered a profession that has been, is and will be hotter in the future because the human need for beauty is never-ending. But do you know the choice? spa vocational address Quality is not easy. If you are in Son La And if you want to learn a spa profession, you can refer to the list Miss Tram VietNam summarized below.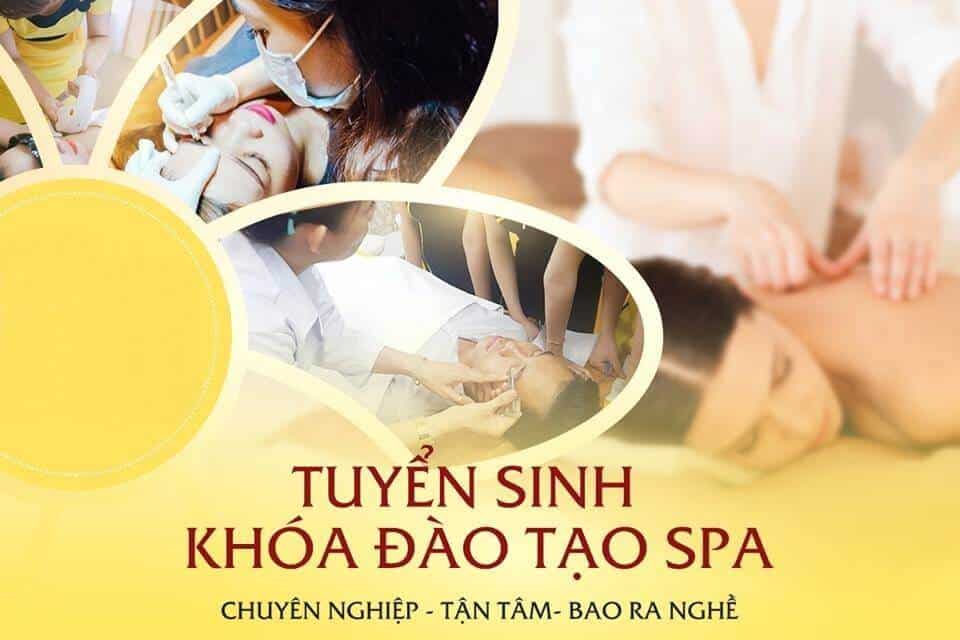 Spa Vocational Training Spa: Skin Care, Cosmetic Tattooing In Son La
1. Minh Chau Spa
One of the prestigious, quality and low-cost spa vocational training addresses in Son La is Minh Chau Spa.
Address: 214b Nguyen Luong Bang, Quyet Tam Ward, Son La

Phone: 093 583 99 88
2. Korean Beauty Salon – Ngoc Han Son La
Ngoc Han Spa With modern machinery system, friendly learning environment and professional curriculum, it is always a vocational training address chosen by many young people in Son La.
Address: 199 Chu Van Thinh, To Hieu Ward, Son La

Phone: 0212 3755 689
3. Babor Beauty Spa
Babor Beauty Spa Famous for its spacious and modern facilities, this unit is constantly updating and improving beauty technologies to catch up with trends in the market.
Address: 244 To Hieu, Son La City.

Hotline: 0982 852 817
4. Birth spa
Sinh Spa Popular with many students because of the easy-to-understand, easy-to-remember lessons, friendly and dedicated teachers, it is a familiar destination for many young people who are passionate about beauty in Son La.
Address: 23 Le Loi, group 5, Quyet Thang ward, Son La

Phone: 093 600 97 68
5. Giang spa
With good training quality, clear learning path, focus on practical hours to help students improve their techniques and skills.
Address: 205 Account 4, Hat Lot Town Mai Son, Son La

Phone: 0965076888

With this list of addresses, you will surely find it difficult to choose. But don't worry, Miss Tram will reveal to you "small but martial" notes to make it easier for you to choose the best and most suitable vocational training place for you.
Through the advice and introduction of the profession, you need to determine if it is right for you?

Find out more about the tuition fee, is there anything else during the study?

What's the class schedule like?

Where is the study location – exam location – degree location?

The value of the degree is awarded after graduation.

Specific curriculum.

Is there any support after completing the course?

A written commitment is required.
Just read it and see what it is? Or refer to the full information about the notes that Miss Tram suggested here: Things to know when choosing a spa apprenticeship center, cosmetic tattoo spray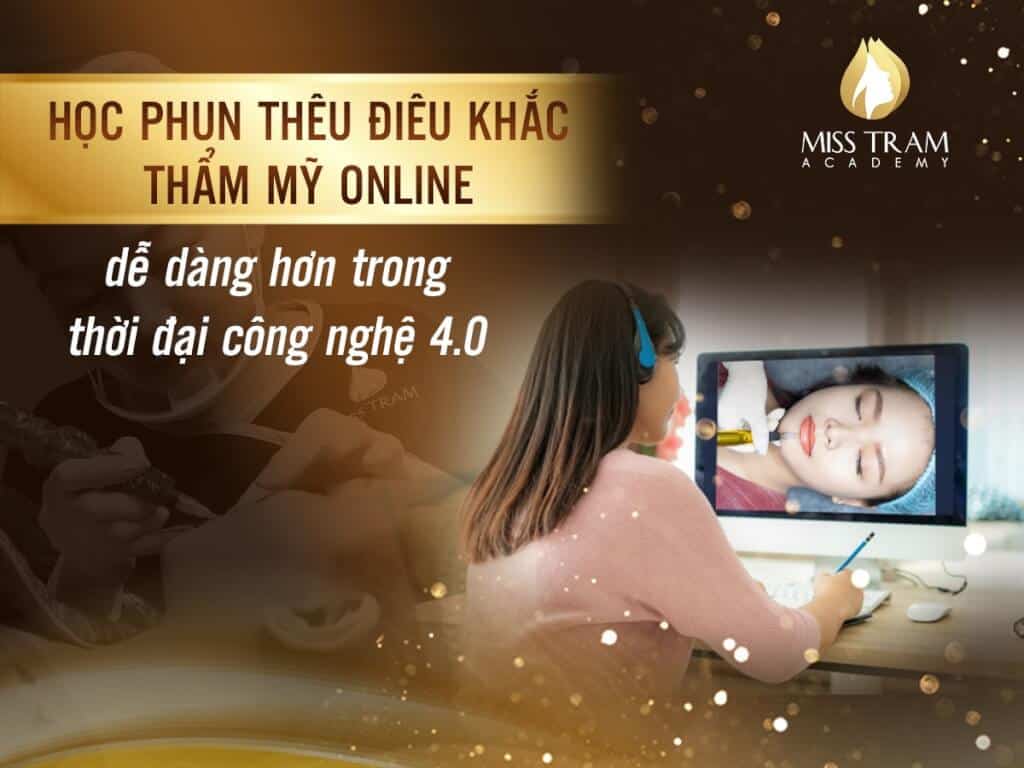 Do you want to join a course of spray embroidery and aesthetic sculpture:
Have a flexible time and place to study, not constrained

Good quality of teaching

Cost savings

After the course, you will still be awarded a certificate with a nationwide certificate,…
So, don't wait any longer, but join the online cosmetic sculpting and embroidery course at Miss Tram now. A course that integrates countless advantages and great utilities for those who are passionate about the beauty profession.
Who is this course aimed at?
People who love and want to stick with the profession of Cosmetic Tattooing Eyebrow - Eyelid - Lips.

Those who want to become a professional cosmetic tattoo artist.

People who plan to open a spa at home/beauty center with cosmetic tattooing service Eyebrow - Eyelid - Lips.

Spa managers who want to hone their in-depth knowledge of cosmetic tattooing.
Those who are not familiar with the knowledge:
Hand force control.

Identify the color mixing formula for each customer's condition.

Handling crisis cases for customers

Types of ink, types of numbness, …

There is no specific direction when self-learning cosmetic tattoo spray at home

People who do not have time to study directly at the center and want to be flexible about the location and time of the study.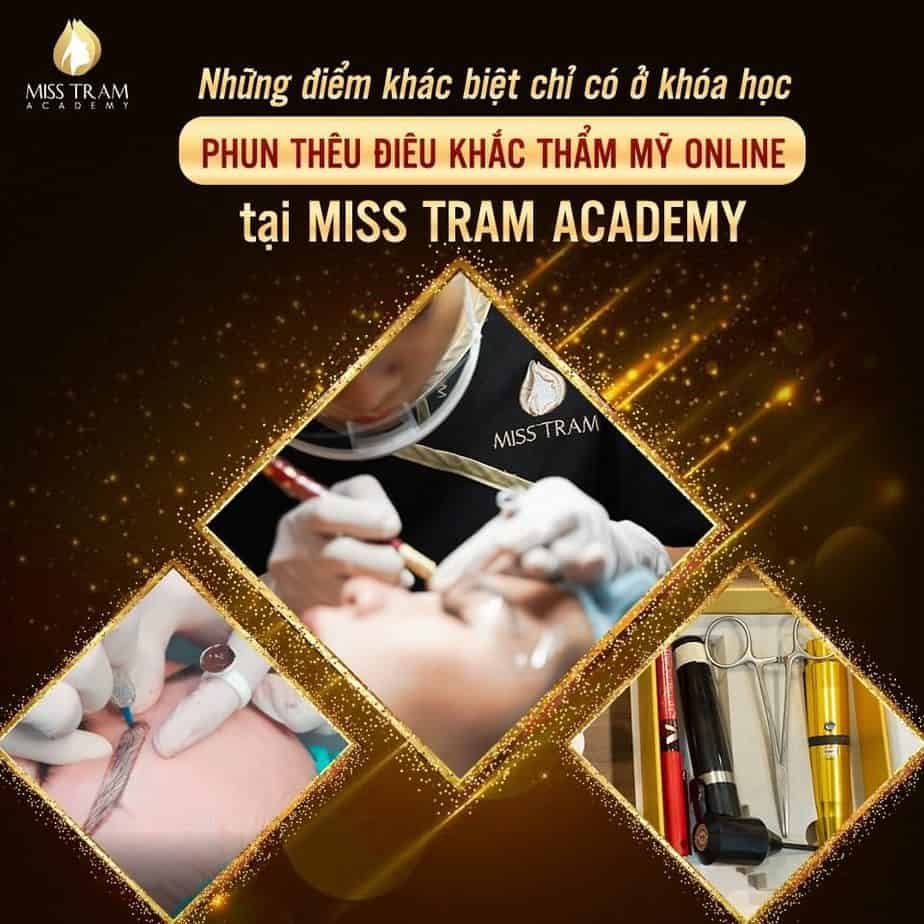 What will students get if they choose to participate in Miss Tram's aesthetic sculptural spray embroidery course?
Granted VIP account, have the right to study online all courses (skin care, cosmetic tattoo spray, makeup, nails, ...) of internal Miss Tram.

Learn from basic to advanced professional knowledge of a cosmetologist.

Have the opportunity to meet, exchange with other students / lecturers / KTV via the internet, group chat, fanpage, forum ... of Miss Tram Academy.

There is an additional time of 4-10 days of practical practice at the Center to help strengthen skills and effective skills.

Degree awarded upon completion of the course.
It's fascinating, isn't it? All utilities are integrated right in a course, both cheap and quality like that will certainly be difficult to find. For more information about the course, please visit Latest Online Beauty Sculpting Embroidery Course. If there is a need, please contact Miss Tram for advice.
It is very difficult to find a place to send it among so many vocational training institutions floating on the market. Miss Tram hopes our sharing above will be the perfect suggestion to help readers choose the best place to wing their dreams. Good luck.