Q&A| Can sweaty hands learn the profession of Tattooing and Spa?
Today, while checking the Q&A mailbox, Miss Tram Academy found a pretty useful and interesting question sent from Hana Thu with the following content:
"Hello Miss Tram Academy, I really feel the column Q&A of the useful academy very useful.
Currently, I am also a little concerned but do not know where to consult, so I decided to send it here to ask Miss Tram Academy for advice.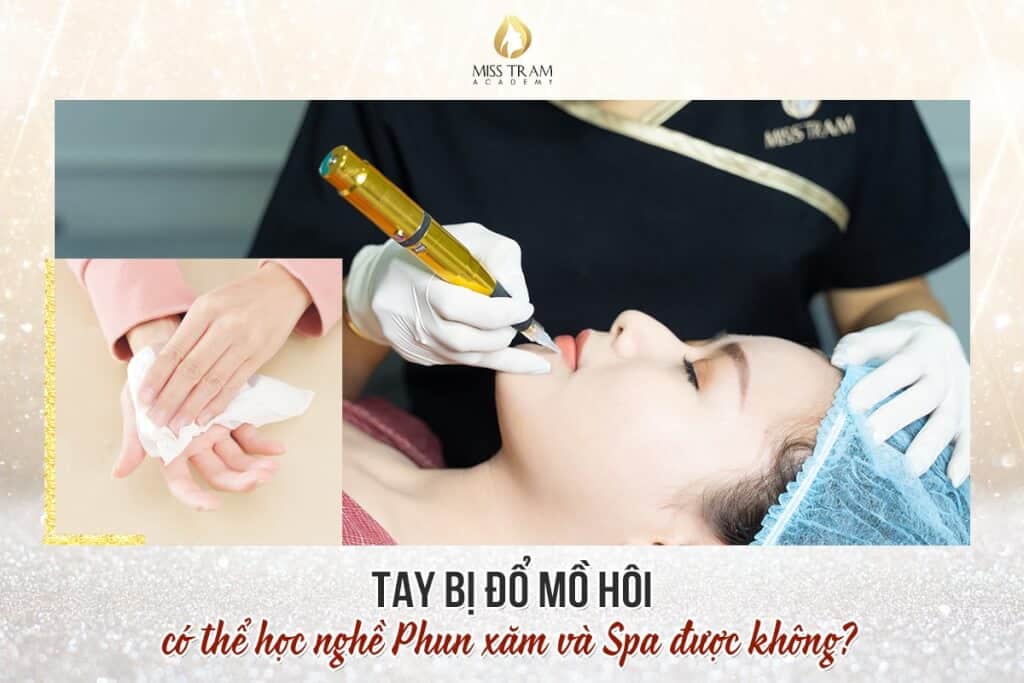 After a period of thinking and considering career options, I was determined to learn and want to stick with Spray - Embroidery - Beauty Spa for a long time. The reason I choose it is because I always feel excited when I am beautiful for others, seeing them change and their surprised faces. Sometimes it's just to help them apply some lipstick, shape their eyebrows or simply help their roommate put on a face mask every night.
However, there is a big "barrier" that is whether my hands are sweaty. Although I can still live and work normally, when I decided to come to Spray Tattoo and Spa, I was really wondering if I could study or not?
I hope to soon receive an answer from Miss Tram's experts, who have many years of experience in the profession on this issue. Thank you so much!"
First of all, Miss Tram Academy thanks Hana Thu and many other students for always following, supporting and sending very useful questions to the center.
In the case of sweaty hands, about symptoms or causes, you can find out more information through other search engines. Here, Miss Tram would like to focus only on giving answers and advice to you Hana Thu as follows:
For the apprenticeship of Spraying - Embroidery - Aesthetic Sculpture: Eyebrow, lip spray, eyelid sculpting or eyebrow sculpting ... you can absolutely learn because while working, you will use gloves. . This not only helps to sterilize during the making process, but also prevents sweat from sticking to the customer as well as affecting the results of the product.

For Spa, it is a bit inconvenient because you will be the one who directly manipulates the guest's skin during the massage. If the hands are sweaty, it will make the customer feel uncomfortable and uncomfortable.

For peace of mind to study and work, it is best to overcome the situation of sweaty hands by folk methods or medicine. This will help you feel more confident in both life and work.
Miss Tram wishes you Hana Thu soon to overcome the situation of sweating hands to study and work well!
For more information, the popular courses (depending on your interests) to get started with the beauty industry are:
- Course in Tattoo, Embroidery, Aesthetic Sculpture (eyebrows - eyelids - lips)
- Skin Care and Treatment Specialist Training Course
- Professional Eyelash Extensions - Professional Eyelash Curling Course
Please contact Miss Tram immediately for more advice on the study path as well as to see if you are suitable for this profession or not!