|Question – Answer| Is Exfoliation Necessary Before Cosmetic Lip Spray?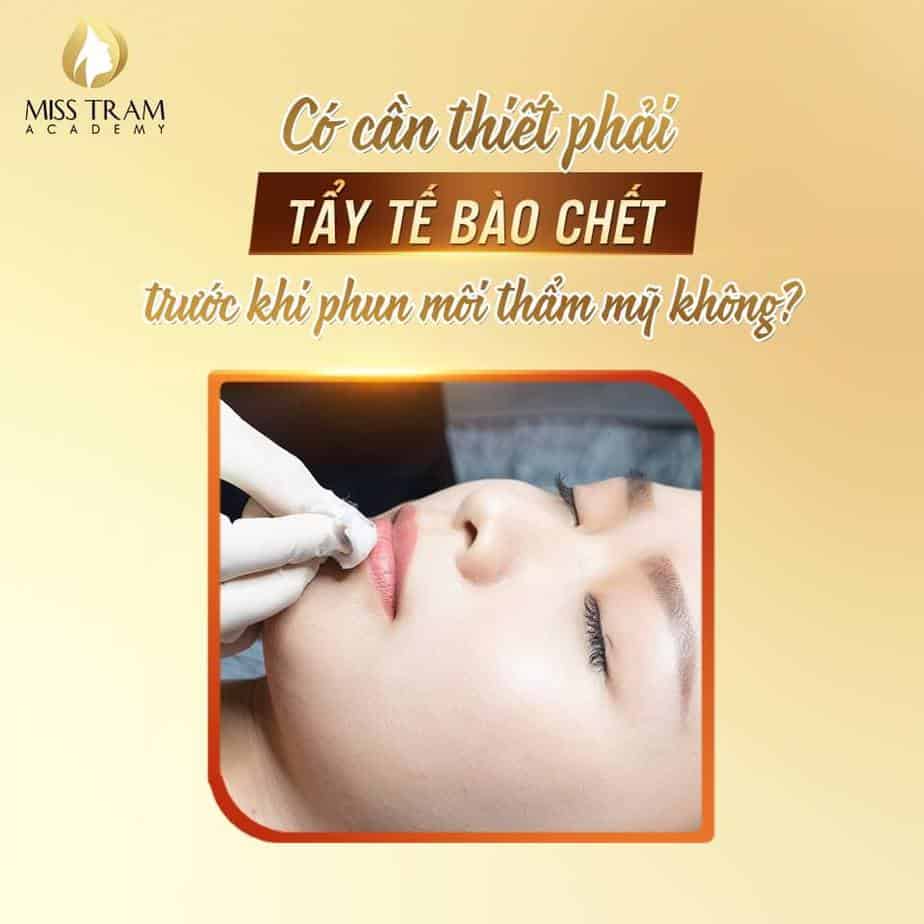 To say goodbye to dark, pale lips, many women look to the "witch master" SPRAY TO help themselves become attractive with plump, fresh lips.
Every day women are exposed to the sun, dust, not regularly exfoliating when using lipstick ... over time will make the lips dark and dull. When encountering such cases, the KTV needs to exfoliate the lips. The purpose is to make the lips soft and clean, making it easier for tattoo ink to penetrate the lips.
The use of exfoliating before spraying lips
Exfoliating the dead skin layers on the lips for a long time,

Clean and soft lips to help tattoo ink easily penetrate into the lips

Removes dirt and bacteria on the lips to limit the situation of blisters after lip spray.
How to properly exfoliate lips that any KTV needs to know:
Step 1: Take the solution out on a clean cotton swab. Or gently squeeze the solution directly onto the client's lips.

Step 2: Use a clean cotton swab to apply all over the lips.

Step 3: Incubate for about 5 minutes, then use a damp cotton pad to clean the surface of the lips to remove dead cells, sebum, and makeup.

Step 4: Carry out anesthesia and tattoo spray as usual.
Refer: Learn How To Spray Lips Fastest With The Best Color
To get a full lips, accurate color requires all the steps to be done accurately as well as with high meticulousness. Students, please try to take it step by step, firmly improve your knowledge and actively practice skills regularly!