|Discussion| Basic to Advanced Treatment Guide for Dark Lips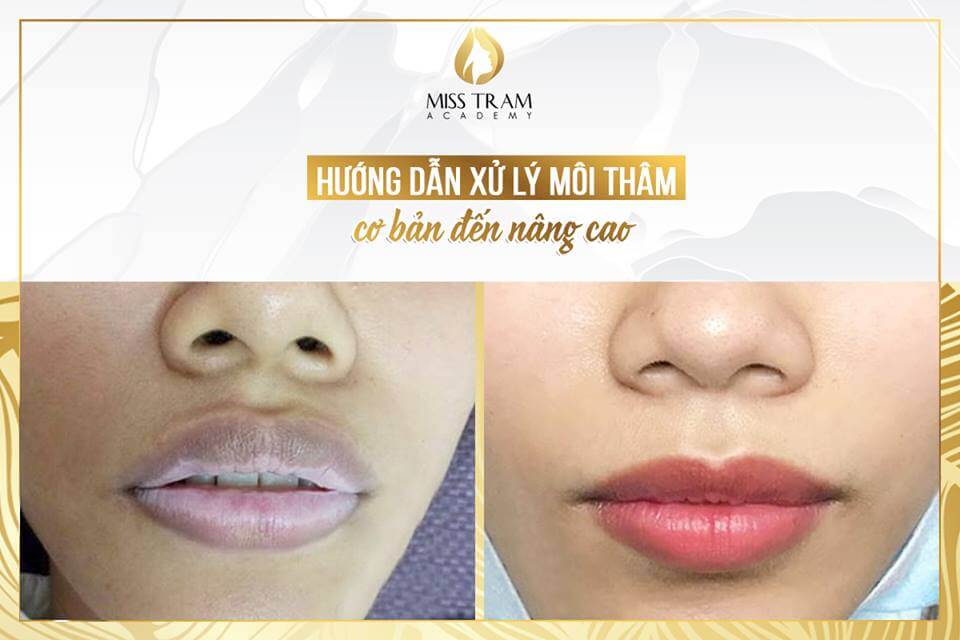 This is an important topic of study for lip students at Miss Tram Academy. Today Miss Tram repeats the lesson for you to remember and practice.
1. How to treat dark lips begins
Use a specialized pink (bb) color to treat dark spots, if your lips are dark, spray about 2 layers, if you have dark lips, only spray at the edges. Then spray the lip color evenly as usual.

If the lips are dark, spray 3-4 layers, then spray until the color is Orange Red.

See you after 2 months, come back to color.
2. Things to note
Insert the base injector in the lips that must be longer than the lip line

Short needle injection in the first turn

Spray lips in a spiral, creating smooth and luscious lips

Dark lips spray foundation more thoroughly

Spray the lower lip color 2-3 times more than the upper lip

Thick lips: should be sprayed inside the lips, making the lips thinner and smaller

Thin lips: should spray the outside of the lips, make the lips thicker

Do not spray on the skin to avoid smearing lips
More information: The faster the lips peel and the thinner the scales, the brighter and more shiny the lip color is, because the lips are less damaged, so the color is fresh and not dry.
So do Miss Tram students remember the lesson on how to quickly peel off lips and burn thin scales? What to say???
3.

Good luck with your studies
Get more information about:
– Program to recruit students to transfer the profession of Spray Embroidery Sculpture Aesthetic at: https://bit.ly/2JA5bSa
– Details of courses at Miss Tram Academy at: https://bit.ly/2L99UzV
Please contact Miss Tram immediately for more advice on the study path as well as to see if you are suitable for this profession or not!