Register for the course AUTOMATIC SPRAY EMPLOYMENT AUTOMATIC AUGUST 8
GET HIGH QUALITY GIFTS NOW
Grand Master Tram Dong with more than 15 years of operation in the beauty industry, domestic & foreign cosmetology training and the teaching staff at Miss Tram Academy are the trainers of the cosmetic tattooing profession who have been appreciated by many generations of students. expensive. Miss Tram Academy's students come from Vietnam (learn to open a shop or get a job right away) and also from abroad (with international degrees, they have the right to practice internationally).
Miss Tram Academy ensures that students can apply professional knowledge practically, safely and in the shortest time with modern equipment system and more than 15 years of constantly improving curriculum.
If you are considering choosing a career in Cosmetic Sculpture Embroidery to start your career, please contact Miss Tram Academy for more advice on the study path as well as see if you are suitable for this profession. or not.
If you are looking for a standard learning environment in the field of Inkjet Embroidery and Aesthetic Sculpture, SIGN UP to attend the STUDENT INTERVIEW of Miss Tram Academy to learn more about our training methods.
COSMETICS TREATMENT PROGRAMS SPRAY EMPLOYMENT SPRAY ACADEMY AT MISS TRAM ACADEMY
1. Learning package: Spray Embroidery Sculpting Eyebrows - Lips - Eyelids from basic to advanced.
2. Partial courses (according to each student's request).
Special (exclusive at Miss Tram): Students are granted VIP accounts, have the right to study online all courses (makeup, nail, skin care, ...) of Miss Tram internal. Details can be found at: https://misstram.edu.vn/tong-hop-cac-tai-lieu-dao-tao-noi-bo-tai-hoc-vien-miss-tram/
QUALITY GIFTS FOR STUDENTS GOING THIS INTERVIEW AND REGISTERING TO STUDY AT MISS TRAM ACADEMY THIS AUGUST
Full set of machinery and tools

Pink Nipple Spray class worth 16 million (Super super hot)

Consulting Skills - Customer Crisis Handling Class VALUE 10 million (The most anticipated course by students at Miss Tram Academy)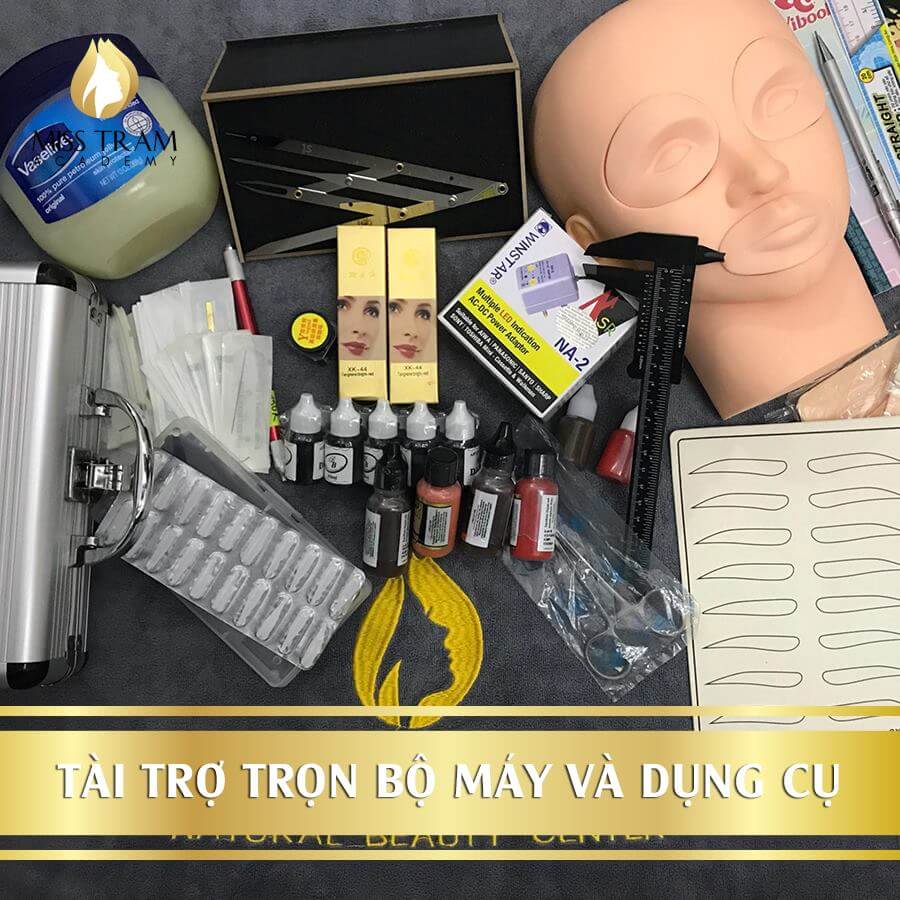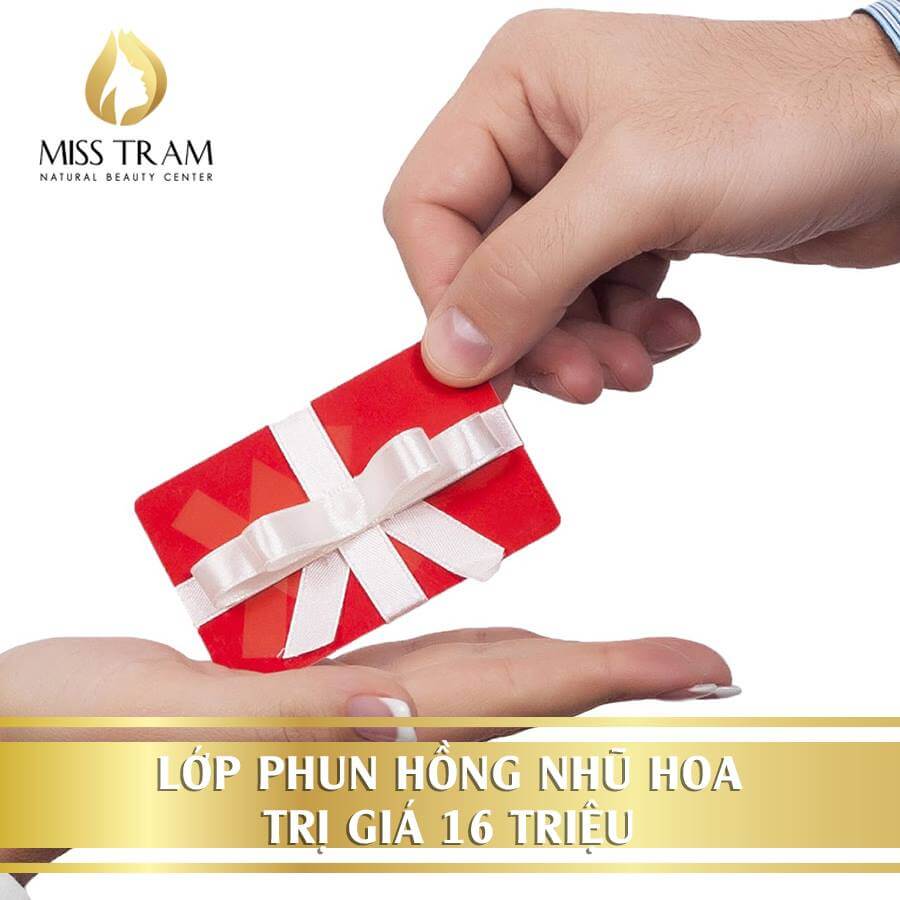 Note: We only accept students when you pass the interview. The course at Miss Tram Academy is a vocational course that we have invested in for more than 15 years in developing the curriculum, so we are very enthusiastic. So we hope you seriously consider this a sustainable profession.
What we focus on is that students after the course get a solid career, open a shop and earn tens (or even hundreds) of millions per month with their passion for beautifying people.
Get more information about:
– Program to recruit students to transfer the profession of Spray Embroidery Sculpture Aesthetic at: https://bit.ly/2JA5bSa
– Details of courses at Miss Tram Academy at: https://bit.ly/2L99UzV
See More Other News:
Recruiting Students for the Inkjet Embroidery Sculpture Course in July
Basic to Advanced Skin Care Course
Please contact Miss Tram immediately for more advice on the study path as well as to see if you are suitable for this profession or not!
---------
MISS TRAM ACADEMY
Phone: 0909 783 289 – 093 718 6060
Hotline: 1900 7018
Working time: 9:00 am - 18:00 pm
Miss Tram Academy Website: https://misstram.edu.vn/
Website Miss Tram Natural Beauty Center: http://thammymisstram.vn/
Sources: https://www.facebook.com/thammymisstramacademy/posts/688597971479460