|Share| Attention Avoiding Easy Mistakes When Doing Ombre 3D Eyebrow Spray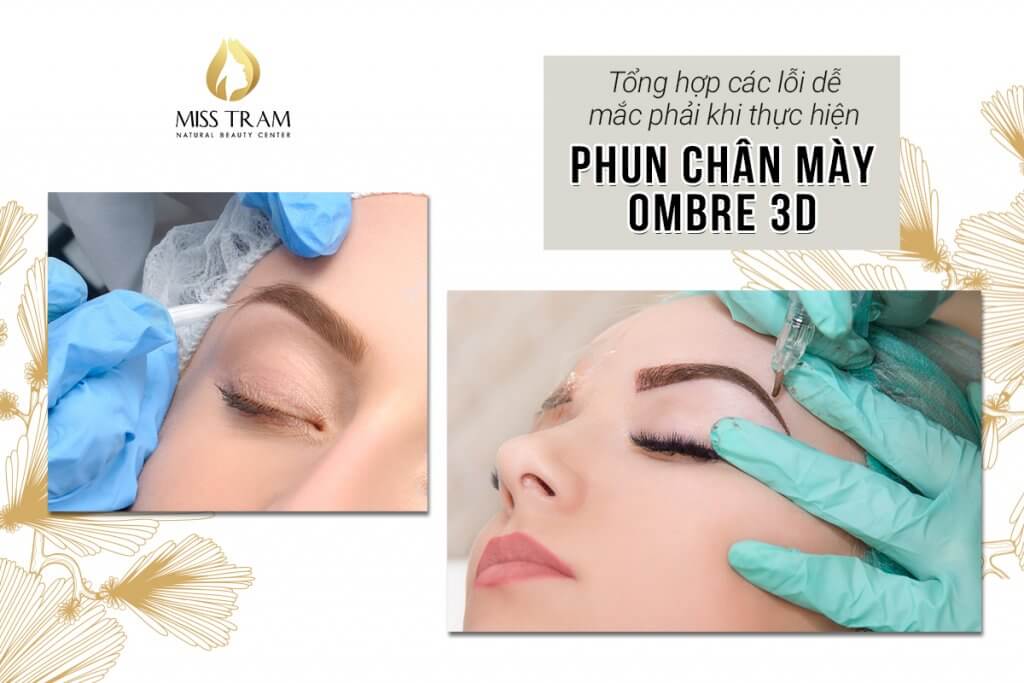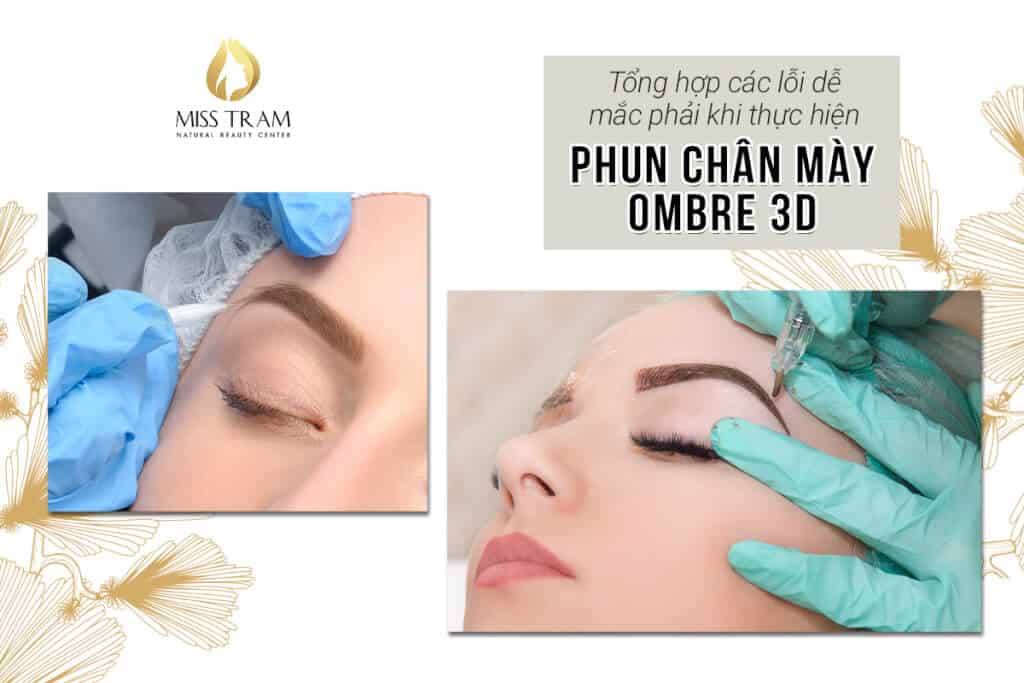 Ombre eyebrow spray is currently a very popular beauty trend. This is a completely new technique because there is no need to outline the eyebrow frame, so it will give customers a completely natural eyebrow.
However, during the teaching process, Miss Tram Academy noticed that the students were still confused when they had to deal with errors during the implementation of Ombre 3D eyebrow spray.
So today, we will summarize together the easy mistakes to make first!
1/ The eyebrows are not the right color
This is a fairly common mistake when applying eyebrow powder. The eyebrows will be darker or lighter than the desired color, sometimes the eyebrows are red or blue.
– This error is usually caused by ink or powder that is not of good quality, because the color is not standard or because the KTV's skills are still young, the needle force is uneven, leading to the color of the bad color.
2/ Uneven eyebrow color
– After spraying, the eyebrows may be dark and uneven in color. This may be an error due to uneven ink stirring or because the needlework is still young, so the force of the needle on both sides is uneven.
3/ Can't shape the eyebrow shape
– This is also not a rare case for tattooing, usually because the KTV needle is too light, not creating the necessary sharpness for the eyebrows.
Above are the mistakes that Miss Tram's students have made in the process of learning and practicing. How about you, other friends? If you have any difficulties when applying the Ombre 3D eyebrow spray technique, please send it to Miss Tram Academy for an expert answer.
And don't forget to follow the next post because Miss Tram Academy will reveal the secrets to help you easily fix the errors on it!
For more information, the popular courses (depending on your interests) to get started with the beauty industry are:
- Course in Tattoo, Embroidery, Aesthetic Sculpture (eyebrows - eyelids - lips)
- Skin Care and Treatment Specialist Training Course
- Professional Eyelash Extensions - Professional Eyelash Curling Course
Please contact Miss Tram immediately for more advice on the study path as well as to see if you are suitable for this profession or not!