Target group of customers male More and more people go to beautify, they also invest a lot of time and budget to correct the "few features" missing on the face to balance and harmonize with feng shui.
Fellow Students of Miss Tram VietNam share the defining criteria GOLDEN RATIO face for men, so that when the actual work is done for the standard.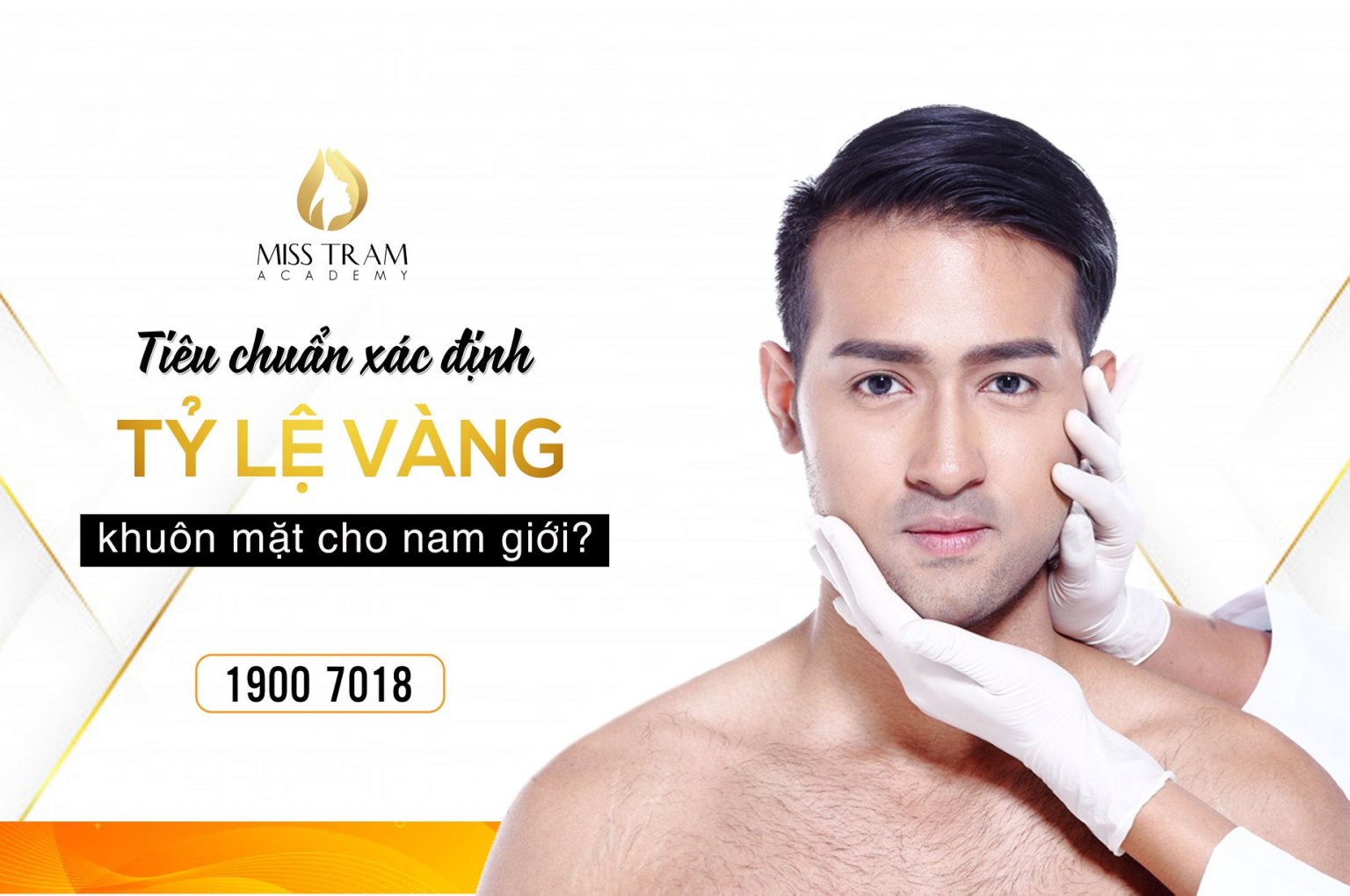 Standards to help assess the Golden Ratio on Men's Faces Today
Face: There is a harmonious balance between the parts of the face, the five senses are delicate, there are no deviations and defects. The ratio between eyes and mouth to face length is 1/3.
Eye: Eyes and face proportions should be proportional. The eyes must be of equal length, equal to the distance between the eyes. Besides, the distance from the eyes to the right ear is less than half the width of the face.
Forehead: High, wide forehead shows masculinity. The distance from the forehead to the tip of the nose is 135 degrees. This is also the forehead bearing the golden ratio.
Nose: The length of the nose is 1/3 of the length of the face. The bridge of the nose is high, straight, when viewed from the side, it has an L-shaped nose, the tip of the nose is round, the nose is slim. 2 nostrils are just right, even.
Each:

Lips are harmonious, not too thick or too thin, moderate curvature. Usually a lip curvature of about 8.2 mm is appropriate. The distance between the two lips is about 2-8 mm is considered standard.
For more information, the popular courses (depending on your interests) to get started with the beauty industry are:
Please contact us immediately Miss Tram VietNam for more advice on the study path as well as to see if you are suitable for this profession or not!
See more articles in this category Question and Answer of Miss Tram VietNam!