The use of essential oils in facial massage is no longer strange to KTV, but choosing the right essential oil for each skin type is not an easy task. Today you will know all about essential oils Miss Tram Academy Share through the article below.
4 Essential Oils Suitable For Each Skin Type During Facial Massage
Coconut oil
Coconut oil is known as the "panacea" in the skin care industry because it not only provides the necessary moisture but also helps the skin become soft, smooth, and bright pink.
- Suitable skin type: dry skin, normal skin, dark skin.
Coconut oil
Olive oil
Olive oil contains vitamins A and E with the effect of regenerating, restoring damaged skin, and brightening skin. In addition, the content of unsaturated fats and antioxidants of this essential oil also helps fight aging for the skin, hydrates and makes the skin firmer.
- Suitable skin type: dry skin, dull skin, aging skin, sagging skin.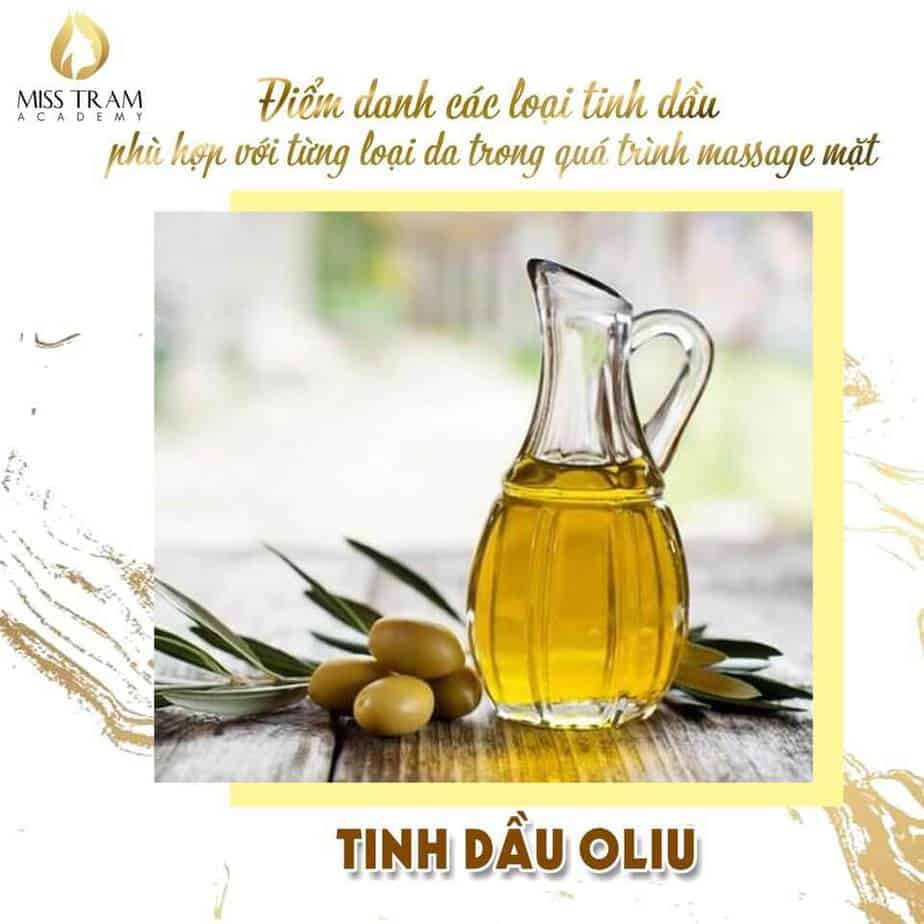 Olive oil
Jojoba Oil
This essential oil contains vitamins and minerals to help clean and smooth the skin, bringing freshness and shine to the skin. In particular, jojoba oil has good uses for acne-prone skin: moisturizing, antibacterial, anti-inflammatory, reducing dark spots ...
- Suitable skin type: dry skin, acne skin, aging skin.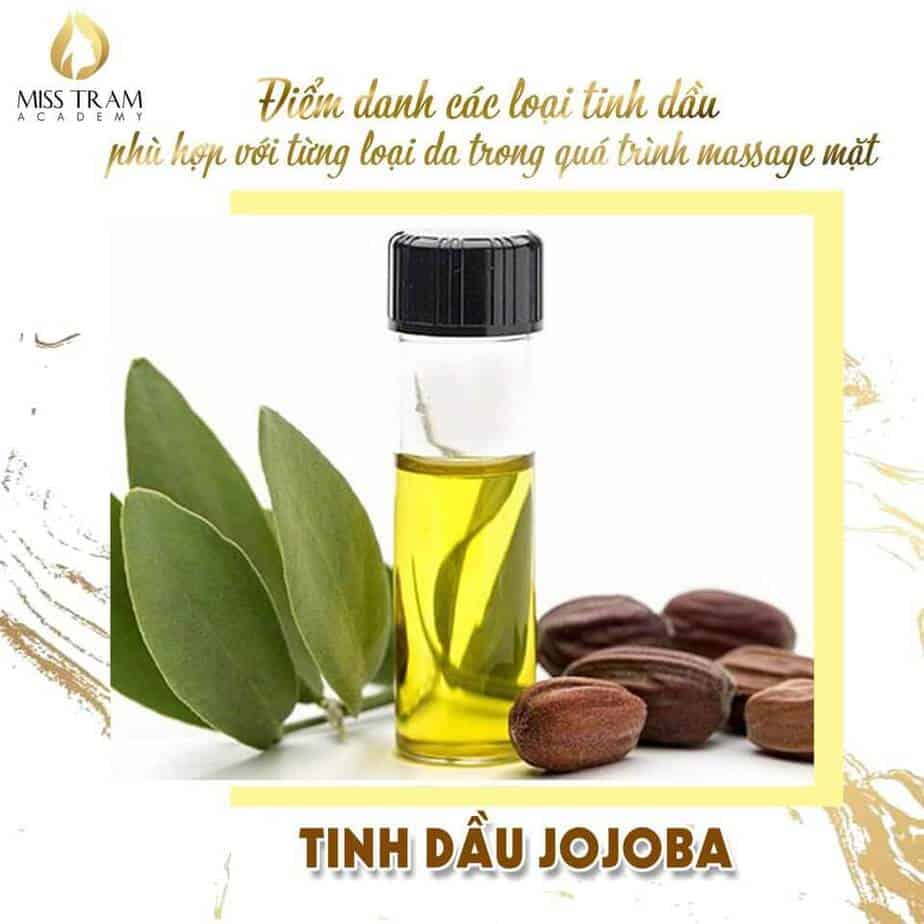 Jojoba Oil
Grape seed oil
- Produced by cold pressing method with ingredients containing Vitamins E, C and antioxidant sources, so it has a very good effect on preventing skin aging. In addition, it also has anti-inflammatory, anti-allergic, anti-acne properties, protects the skin from UV rays ...
- Suitable skin type: aging skin, acne skin, sunburned skin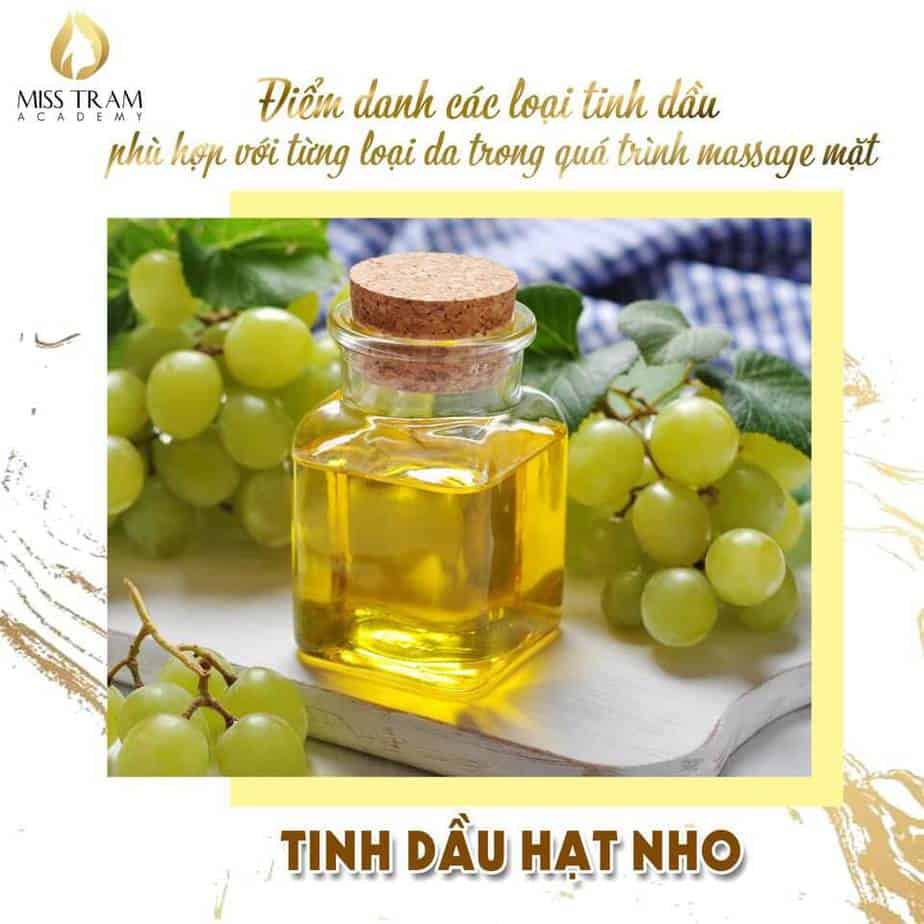 Grape seed oil
With knowledge that Miss Tram Academy The above sharing will help students choose the right essential oil suitable for each customer's skin condition to bring the best effect.
For more information, the popular courses (depending on your interests) to get started with the beauty industry are:
Please contact Miss Tram immediately for more advice on the study path as well as to see if you are suitable for this profession or not!
See more articles in this category Question and Answer of Miss Tram VietNam!