With the development of quality of life, people increasingly need to go to spas to relax and take care of their skin more. This entails great opportunities for spas and beauty salons to expand and develop. But to be successful with this beauty industry, in addition to having deep experience with the profession and business understanding, facilities and equipment are a very important factor for the spa to operate stably and develop. long-term development.
Therefore, in this article, Miss Tram Academy will share with you the indispensable equipment groups that spas need to invest in.
Top 6 Indispensable Equipment Group Of A Spa
1. Key interior equipment
The key interior equipment is the equipment - equipment that all Spas need to have, including: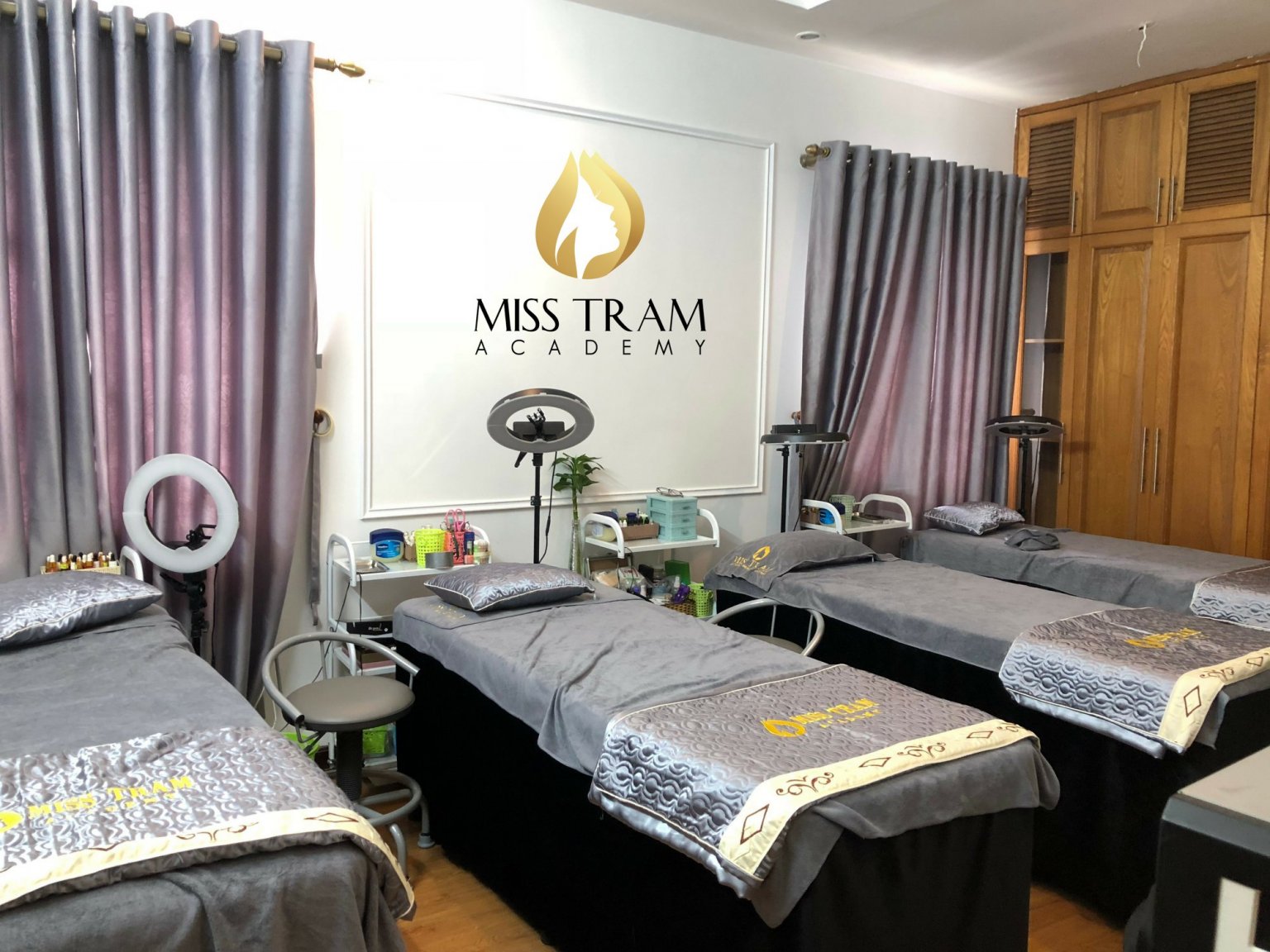 Furniture: Massage beds, massage chairs, wooden bathtubs, reception desks, reception desks, mirror sets, wooden footbaths… These pieces of furniture have many designs with many different materials and prices. In particular, the massage bed is the piece of furniture you should invest the most in, because they are involved in every process from care, therapy to relaxing massage.
In addition, you also need to make sure the furniture pieces will harmonize with each other and match the style of your Spa space.
Basic care tools: Basic care tools such as towels, face towels, face masks, makeup remover kits, acne squeezing kits, antiseptic - bactericidal kits, water bowls, etc. This should be invested in quality, aesthetic and synchronous in order to show the professionalism of the Spa.
2. Basic skin care equipment
Basic skin care is a service that every beauty salon has, because this is one of the essential needs of every customer when coming to the Spa. Therefore, to ensure the provision of complete and professional services, you need to invest in the following professional equipment: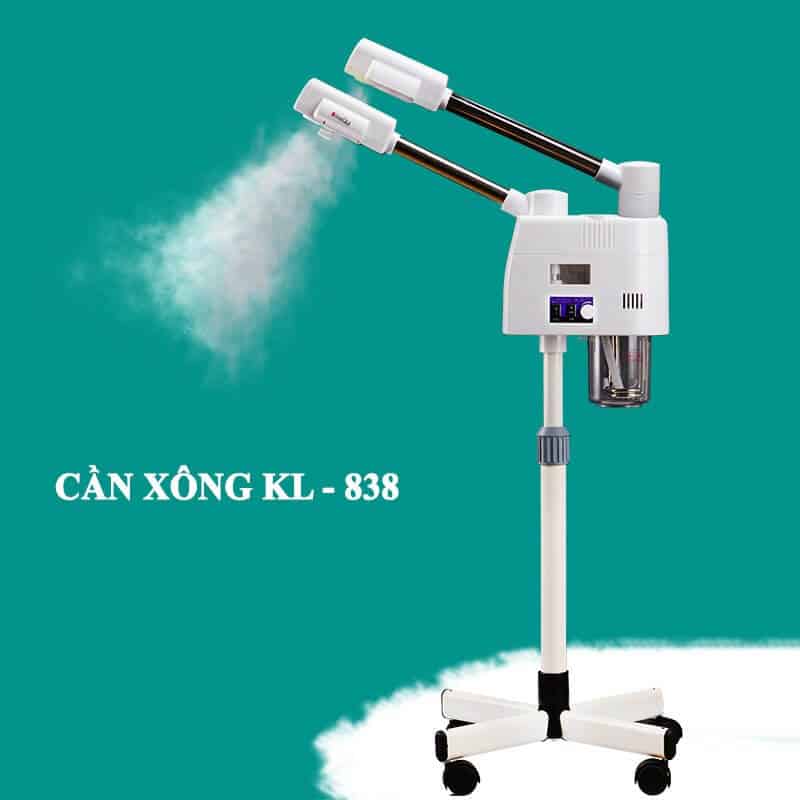 Skin scanner: A dermatoscope is a device used in the first step of a skin care routine. This type of machine has the function of testing, analyzing and giving the most accurate results about the skin type and skin condition the customer is experiencing.
Steam machine: Sauna is a necessary step in the skin care process at the Spa, helping the skin care process to achieve the most optimal effect (skin detoxification, stimulating the skin to produce collagen, supporting acne treatment, relaxing the skin. ). Therefore, investing in a steam generator (hot / cold) is very necessary.

Acne suction machine:

The main use of the vacuum cleaner is to remove acne, in addition, it also works to clean the skin, remove sebum extremely effectively. Most customers come to the Spa for the purpose of squeezing and sucking acne. Therefore, you need to invest in this machine.

Handheld violet ray machine: The handheld violet machine is used to fight harmful bacteria and fungi that form on the skin and prevent skin-damaging processes… For customers who often suffer from allergies or pus-filled acne, the use Using a handheld electrocardiogram helps to dry and destroy the pustules, making the pustules shrink, pus dry and easy to remove.
In addition, on the market, there are multi-function skin care machines, which integrate the most basic functions: misting - acne removal, oil absorption - purple electricity antiseptic - ultrasound or electrophoresis of nutrients … Instead of investing in each machine separately, you can choose this versatile machine to both save space and cost while ensuring to meet the needs of customers.
3. High-tech acne treatment equipment
In addition to the basic acne machine, you need to invest in at least one high-tech acne device (modern acne treatment technologies are selected by many cosmetic facilities such as: Green Laser/Blue Light technology, Oxy Jet technology, Nano Skin Technology, BioLight technology , and Laser CO2 Fractional...).
Modern acne treatment machines - technology will solve complex acne conditions quickly and safely. Therefore, depending on the financial resources and key acne treatments of the spa (specializing in acne treatment, specializing in hidden acne, specializing in acne, ...) you will choose the right technology.
4. High-tech tattoo removal and melasma treatment equipment
Most Beauty Spas, Clinic Spas, Skin Care Centers are equipped with high-tech melasma and tattoo removal equipment – ​​because after acne, these skin treatment needs are very common.
You can refer to the tattoo removal machine technology, delete me using Yag Laser technology, Laser Toning or CO2 Laser... These are technologies that are recognized, trusted and chosen by many estheticians as well as favored by Spas.
5. Devices to reduce fat, melt fat
Fat loss is also one of the basic needs of many women. These services are also considered a "gold mine" for investment spas to increase revenue.
On the market today, there are many different slimming technologies such as vacuum, RF, biological light ... with the use of removing excess fat safely, effectively and without pain. Therefore, depending on the service process, financial resources and customers, you will choose the most suitable device for yourself.
6. Equipment lifting, wrinkle removal, skin rejuvenation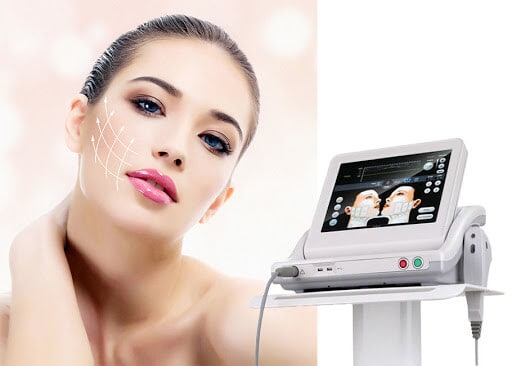 The last group of equipment is the lines of machines - technology for lifting, wrinkle removal, skin rejuvenation - these are the needs that have increased sharply in recent years. Therefore, this group of equipment plays a very important role in meeting customer needs and increasing revenue for your Spa.
Some of the most prominent devices - skin rejuvenation technology today: lifting machine, skin rejuvenation with Hifu technology, Hifu Hera technology, Exilis technology, UL-Thermage technology, Ultherapy technology, etc.
The above are the share of Miss Tram Academy about the indispensable equipment groups of a Spa. To meet a variety of basic skin care and beauty needs, you need to choose and invest in the necessary machinery and equipment. Besides, you also need to build the key skin care routes of your Spa to have the most suitable investments.
Hope the above sharing will be useful to you. Good luck with this beauty industry!