With the increasing quality of life, the beauty needs of women are increasing day by day. In particular, with services that do not take too much time and cost as well as suitable for all ages such as eyelash extensions, the customer demand of this beauty field is always stable. Therefore, if you are looking to pursue a career in cosmetology, eyelash extensions are an ideal start. Even, eyelash extensions are gradually becoming a professional profession with many opportunities to work at big Spas - Beauty salons.
So, what do you need to learn eyelash extensions? Let's find out through the following article of Miss Tram Academy .
What Do Eyelash Extensions Need?
Are You Ready To Learn Eyelash Extensions?
Like other cosmetology professions, the eyelash extension industry is not too picky about learners, nor does it require a degree. Any student can learn about the course and register for it when needed.
Especially, for those of you who are really passionate and have a love for this profession, you should study as soon as possible. Because the eyelash extension industry also has many directions and opportunities for skill development. When skilled, you can completely open your own beauty salon to provide eyelash extension services for customers and develop more in the future.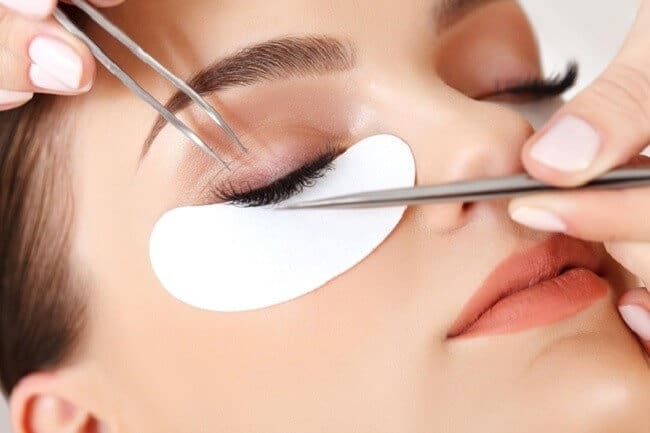 The profession of eyelash extensions does not require strength, does not require intelligence, but it requires perseverance and meticulousness. To become an eyelash extension specialist, you need to regularly update your knowledge and constantly improve – improve your skills.
And note that during the apprenticeship, you need to seriously follow the lessons and make sure to absorb the knowledge as well as constantly practice skills through the practice sessions. Thus, when you graduate, you will have enough confidence and ability to start practicing.
You Need to Choose a Quality Training Center
To learn effective eyelash extensions, in addition to the mental factor, you need to choose to study at a quality training center. Because a quality vocational training center will ensure to provide the most necessary knowledge and skills for the eyelash extension profession. Therefore, you need to choose a center that meets the following criteria:
Firstly, the curriculum is methodical, streamlined and oriented to optimal practice.

Second, lecturers have extensive practical knowledge and good pedagogical skills.

Third, complete facilities, modern equipment and regularly update modern eyelash extension techniques in the world.

Fourth, is practiced regularly on real people.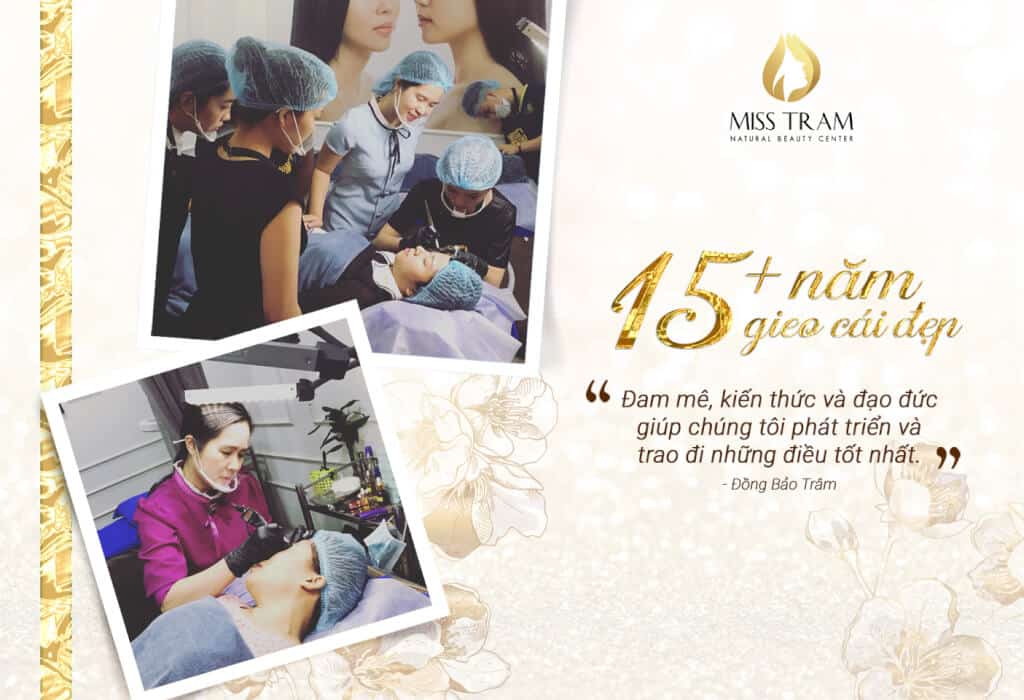 In addition to fully meeting the above criteria, Miss Tram Academy also creates maximum conditions for students such as: giving a professional eyelash extension training kit, flexible study time arrangement, and accommodation support for students. remote, support to open classes on demand, …
With nearly 20 years of experience in the beauty industry, Miss Tram has trained many graduates. Some of you have opened your own shop, some have a career in training and most of the students are having a good job with a stable income. In particular, the Miss Tram team is very proud of their passion and always creating the best conditions for students to develop their skills. From there, help you confidently to pursue the path you have chosen, succeed with your own passion.
You Need to Invest in Quality Eyelash Extensions
Supplies to practice eyelash extensions are something that any student should have in every class. Although it does not need a lot of expensive investments such as tattooing and nail art, in order for the learning and practice process to take place effectively, you need to fully prepare the following eyelash extensions learning tools:
Fake eyelashes.

Supporting solutions: Eyelash extension glue, Eyelash remover wax / eyelash removal gel, Eyelash extension cleaner.

Eyelash tweezers (important tools and need investment).

Eyelash brush.

The ball squeezes dry lashes.

Lamp and eyelash extensions.

Other supporting tools: Eyelash extension tape, Lower eyelash patch,…
Depending on the training center, you will be given a complete set of eyelash extensions or asked to prepare your own. At Miss Tram Academy alone, we will provide all professional eyelash extensions tools, in order to maximize the vocational training process for each student. Therefore, as long as you have a passion for this profession, please contact Miss Tram for the fastest advice and support.
Eyelash extensions is an easy job to learn, easy to do and has a future in the present time. As long as you determine to follow this apprenticeship and take it seriously, you will surely achieve certain successes in the future. And with a team of professional and dedicated instructors, Miss Tram Academy confident will always inspire passion and support you during and after the course in the best way. Hope this article will be useful to you. Good luck on your chosen path!