|Question – Answer| Is It Hard to Become a Spa Specialist?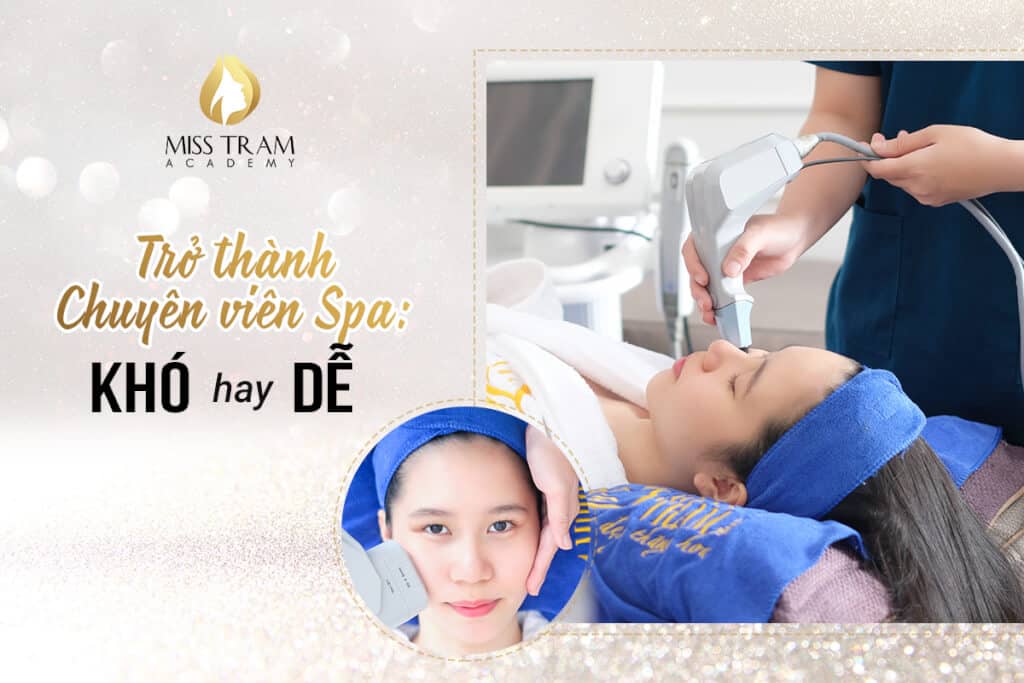 Many of you have contacted Miss Tram Academy to ask about the issue of "Becoming a Spa specialist: Difficult or easy".
According to the experience of more than 18 years of Miss Tram Natural Beauty Center as well as teaching at the academy, Miss Tram can affirm that learning a Spa profession is not too difficult but also not easy because it has its own requirements to be successful. public. Let Miss Tram explain more carefully for you to understand:
Spa profession is NOT difficult because:
No qualifications, skills or innate talents are required.
- The time as well as the cost of the course is not too expensive.
– For a normal student, it only takes 1 months to learn basic knowledge and skills, after 3 months to get used to the job and after 6 year to be able to master the profession.
However, Spa isn't for everyone:
The massage movements seem simple, but in fact, they must have the right technique, act on the right acupoints, bring relaxation, beauty and even cure.
– To use the machine, the operator must undergo careful professional training. Understanding of skin as well as the effects of beauty technologies on the skin.
If you want to work as a spa, you must first know how to take care of yourself. Because if I don't take good care of my skin, how can customers rest assured that you take care of their skin?
– The core and most important thing is that you must have the spirit of REAL SERIOUS AND COMMITMENT to the profession, because only when you maintain that spirit can you feel and sublimate to reach the top in the profession. .
If you really love and want to stick with the spa profession, Miss Tram hopes you have the courage to pursue your passion. Contact Miss Tram Academy, our spa industry experts can inspire and energize you too!
For more information, the popular courses (depending on your interests) to get started with the beauty industry are:
- Course in Tattoo, Embroidery, Aesthetic Sculpture (eyebrows - eyelids - lips)
- Skin Care and Treatment Specialist Training Course
- Professional Eyelash Extensions - Professional Eyelash Curling Course
Please contact Miss Tram immediately for more advice on the study path as well as to see if you are suitable for this profession or not!