Cases in which the lip contour needs to be adjusted before tattooing - Aesthetic Sculpture.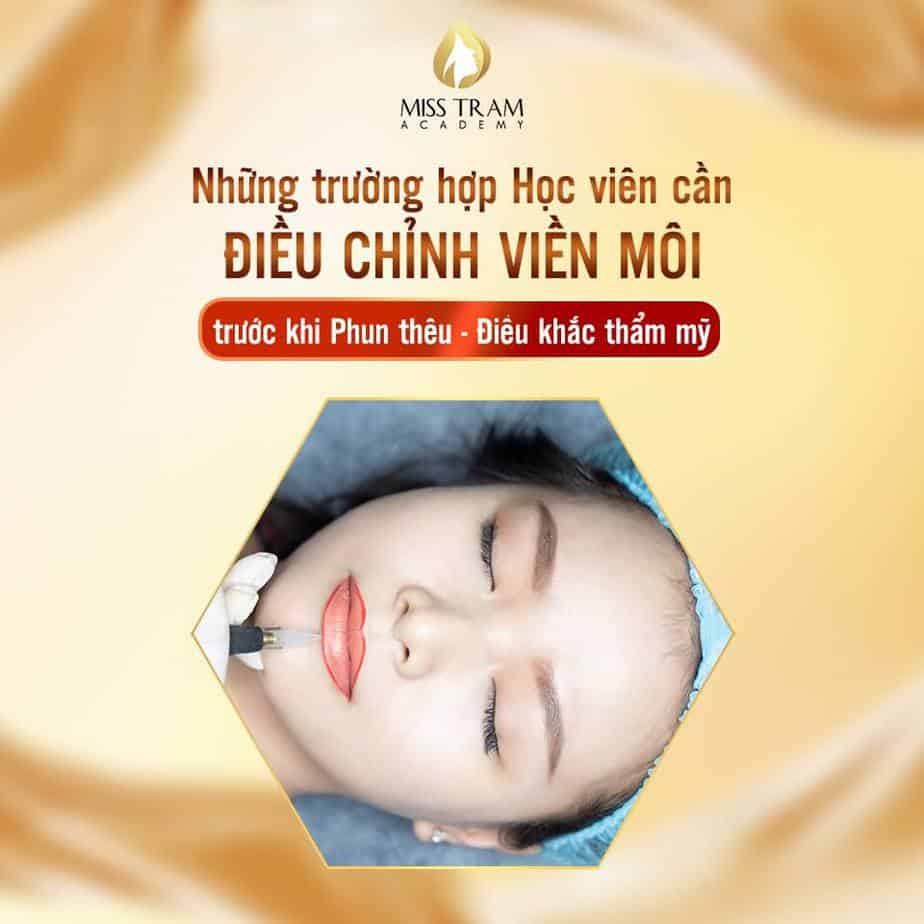 Lip contour is an important factor in lip shaping, helping KTV to perform the most accurate and correct ink application to bring beautiful lips to customers. However, each case will have a different lip shape, students need to understand to adjust the standard lip line before Spray Embroidery - Aesthetic Sculpture
Here are 3 cases where lip liner adjustment is needed when performing that students need to "take it to heart":
Lips are too thick: you need to spray a light color and cover with a layer of shiny collagen to help lips stretch, luscious, smooth, more natural.

Lips are too thin: in this case, it is necessary to consult and perform the technique of going around 1mm wide to the outside to make the lips look fuller. You should choose a light lip spray, also coated with a layer of collagen to give the lips a glossy feeling.

Two uneven lips: when the customer has uneven lips, thick side and thin side, you choose one side as the standard and then adjust the lip rim on the other side to balance.
And from now on with any lip shape Miss Tram believes you will have enough knowledge and skills to perform beautiful standard tattoo spraying methods, bringing confidence and joy to customers.
Refer: ONLINE LIP TREATMENT SPRAY COURSE