|Question – Answer| Should You Attend Eyelash Extensions At Miss Tram Academy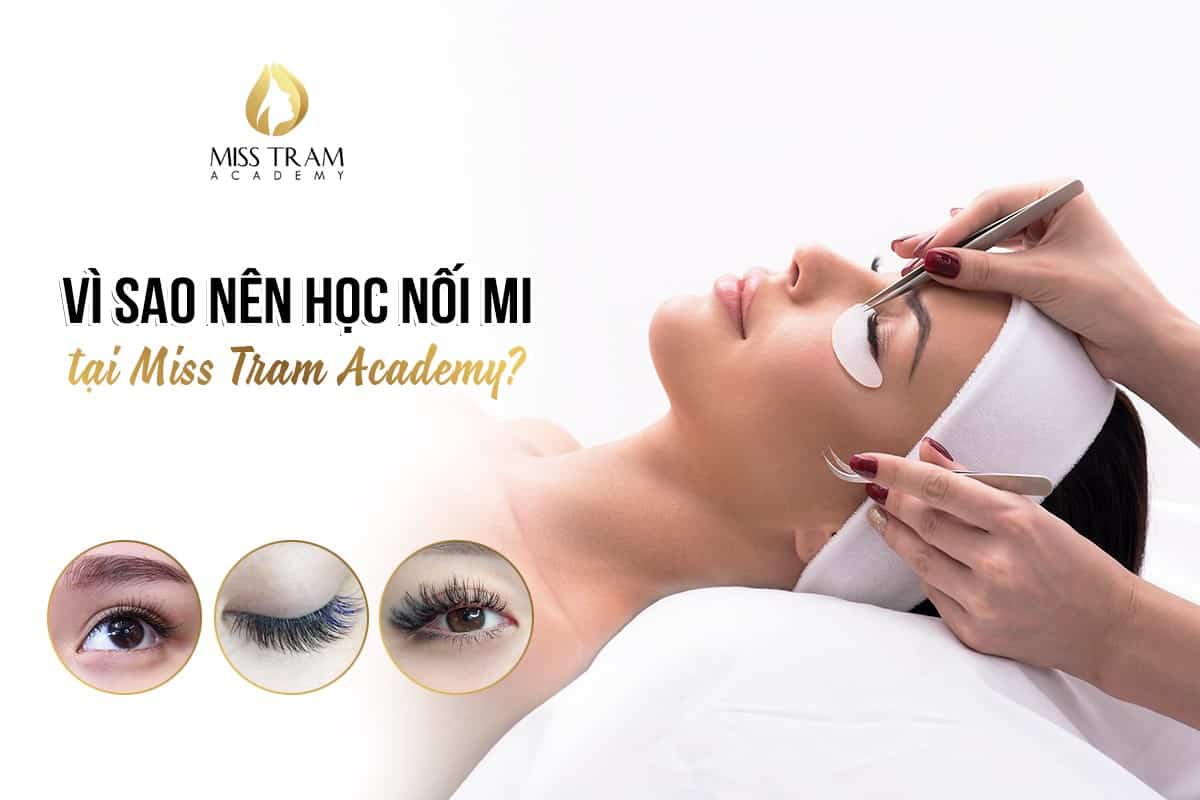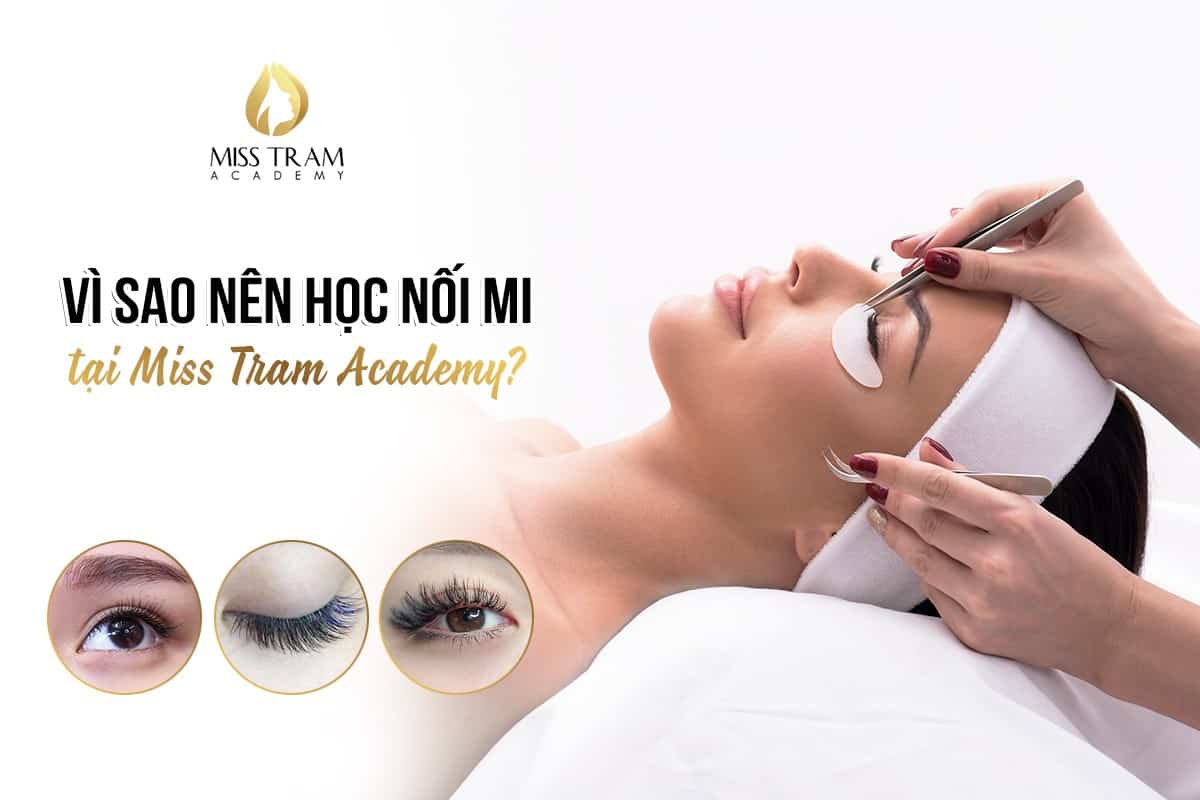 Nowadays, in order to have beautiful, glittering and seductive eyes quickly, quite a lot of women have come to MINI CONNECTION, making the artisans do not finish their work and the eyelash extension profession suddenly becomes "a piece of cake. potential and delicious" than ever before.
Many young people quickly grasp the trend and go to eyelash extensions training institutions to learn a trade. This is considered a big challenge because if you study at a poor quality institution, the possibility of "losing money" is very high.
So why not join the eyelash extension class at Miss Tram Academy? What's different about learning eyelash extensions at Miss Tram Academy compared to other facilities? Check out the super attractive reasons for you to choose Miss Tram Academy to study:
Miss Tram Academy is a prestigious eyelash extension establishment with many years of teaching and performing thousands of different eyelash extensions, so the hottest eyelash extensions technologies today: classic eyelash extensions, volume eyelash extensions, mi katun, mi. dolls, angel lashes or eyelash extensions mix colors…. will be communicated in detail and meticulous to students in each course.
+ When you complete the eyelash extension course, you can confidently open a shop with a certificate issued by the Miss Tram Academy training facility. Or you will also have the opportunity to work in the Miss Tram system with an extremely attractive salary.
+ You will be able to hold hands and practice many times on the Mannequin model and the real model when the workmanship is hard.
+ In parallel with the nail industry, eyelash extensions are a super hot job if you decide to live abroad: With the American method of teaching eyelash extensions, Miss Tram Academy trains eyelash extensions methodically and professionally. fast career, quick eyelash extension process and very valuable tips so that students can do well when they go abroad to settle down.
+ Finally, Miss Tram Academy is not only a vocational training place, but this is exactly the place CAREER TRADE to train eyelash extensions artists AUTHENTIC. The motto that Miss Tram always pursues is KNOW WHAT TEACHERS, always closely supervise students in every lesson and practice to promptly comment, correct and impart experience in a timely manner. CONSCIENTIOUS Best.
So if you are "budding" the love of becoming an eyelash extension artist, quickly register to join Miss Tram's eyelash extension class, to become a true eyelash extension artist, create beauty for your eyes. million million women at home and abroad.
For more information, the popular courses (depending on your interests) to get started with the beauty industry are:
- Course in Tattooing, Embroidery, Cosmetic Sculpture (eyebrows - eyelids - lips)
- Skin Care and Treatment Specialist Training Course
- Professional Eyelash Extensions - Professional Eyelash Curling Course
Please contact Miss Tram immediately for more advice on the study path as well as to see if you are suitable for this profession or not!