With the constant change in beauty, every year new and unique makeup trends appear or the return of old trends but wearing a new shirt. And catching up on which beauty trends are expected to take the throne by the end of this year will help you not to get lost in the rhythm. And Miss Tram Academy find out what those are makeup style let's go.
What New Makeup Trends Are On The Rise For The End Of This Year
1. Return of lip gloss
There used to be a long time, everywhere you come across personality and charming lips with matte lipstick on them, now, that position has been gradually replaced by the return of lip gloss in the trend. makeup this year. However, the lip gloss of 2019 will be a vastly improved version of the ones you might remember. Cosmetic brands are now gradually upgrading their products with non-stick lip gloss versions. This will help you avoid the big trouble of the usual characteristic of lip gloss in the past.
The return of the trend of using lip gloss is good news for those who love the succulent beauty, moist lips, full of vitality. With this trend, the lips also get rid of the burden of having to bear a layer matte lipstick heavy and dry.
+ Learn how to apply Korean eyelash extensions at Miss Tram Academy
2. Transparent skin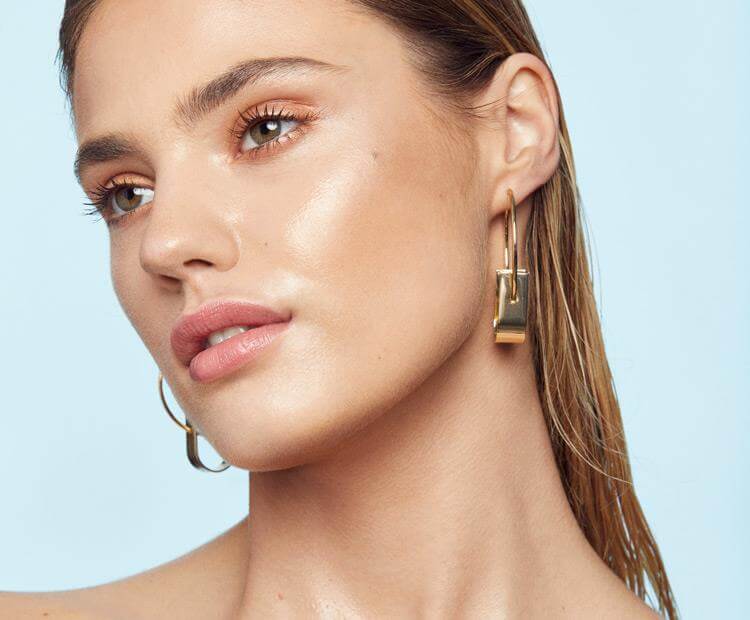 The dewy skin has started to become popular since the end of 2017 and has not shown any signs of cooling down. However, by the end of this year, it has been taken to a whole new level, transparent skin. This makeup trend originated in Korea and gradually became a worldwide makeup trend. With this trend, there will be no more focus on thick foundation or powder, but cream and powder will be a close companion for your skin.
3. A bold lip
Lip liner is an old-fashioned makeup technique, but the absence of lip liner does not mean the absence of personality and boldness. While bold red might come to mind when you think of bold lips, it's the much more striking colors that are the main trend this year. The makeup artist reveals that these shades – from bold coral to peach, even neon pink – will dominate this year.
You can try these fun colors, and combining them on a makeup-free face or clear skin makes for a far more interesting and unexpected combination. This helps you to eliminate dozens of time when having to meticulously apply makeup from eyebrows to eyes. And this is really a trend for girls who are busy in daily makeup.
+ Should You Follow the Beauty Industry (Spa, Beauty Salon)
4. Brilliant Mascara
If you haven't joined or don't like the bold lip trend, there's another way to add a little pop of color to your makeup routine: vibrant mascara. Although, makeup experts say that this trend won't last forever, you should try it at least once before it disappears.
You can find a lot of mascaras with many different vibrant colors, but you should choose carefully. Colors like pink, red or orange won't bring out your eyes the way you want them to, they will only accentuate the red in your eyes. So, if you want to find a color suitable for everyday makeup, experts recommend choosing cool colors that will make your eyes stand out.
5. Sparkling face
If you are a person who loves excitement and enthusiasm, then this trend is definitely for you. Your face will be dotted with glittering blocks that attract the eyes of the opposite person. No longer simply a sparkling detail like lips or eyes like in 2018, but this year, sparkles will be adorned randomly, maybe lips, maybe eyelid and maybe also eyebrows.
+ European Standard 3D Lip Spray Technique
6. Natural eyebrows
In the past year, the keyword "perfect eyebrows" has always been one of the trending keywords in the beauty trend. The eyebrows are meticulously drawn, standard to each millimeter, becoming the standard for a beautiful eyebrow. But this year, this standard is gradually being replaced by naturalness.
Along with the healthy and natural trend on the throne, it takes time to paint a perfect eyebrow but get a stiff and fake eyebrow, making the face look older. gradually removed and replaced by a neatly trimmed natural eyebrows. This both helps you to reduce a large amount of time for painting a perfect eyebrow and helps the face look natural and light.
+ Top 5 Face Masks With Saffron At Home
7. Geometric eye makeup
If you are looking to change up your makeup in a bold way, then this geometric eye makeup trend will be the suggestion for you. Trendy eye makeup with monochromatic eyeshadow blocks and unique, colorful eyeliners. These are known as geometric eye makeup trends.
For this trend, combine with a natural lash line, which will bring out the fun lines on the eyes you've been trying to draw. However, do not try to combine too many different colors because they will make you have a disaster "work".
+ The Secret To Make Customers Comfortable When Making Eyebrows
8. Light eyeliner
Along with the trend of geometric eye makeup, bright eyeliners are also on the throne this year. If you are so used to the traditional black color, why not try to get out of your comfort zone with pops of color. Maybe you don't like the geometric eye makeup trend, then a light liner will be a great suggestion for you to make your eyes stand out.
9. Cat's eyes
2019 is predicted to be the return of the classic cat eyes. Although the shape will be similar to the old style, however, this year, the technique of drawing cat eyes will pay more attention to the end of the eye contour, the thickness is not too wide. Cat eyes are favored for their versatility. Almost everyone is suitable. This make-up makes the eyes look bigger, longer and more attention-grabbing.
+ Healthy Salts Everyone Needs to Know
10. No makeup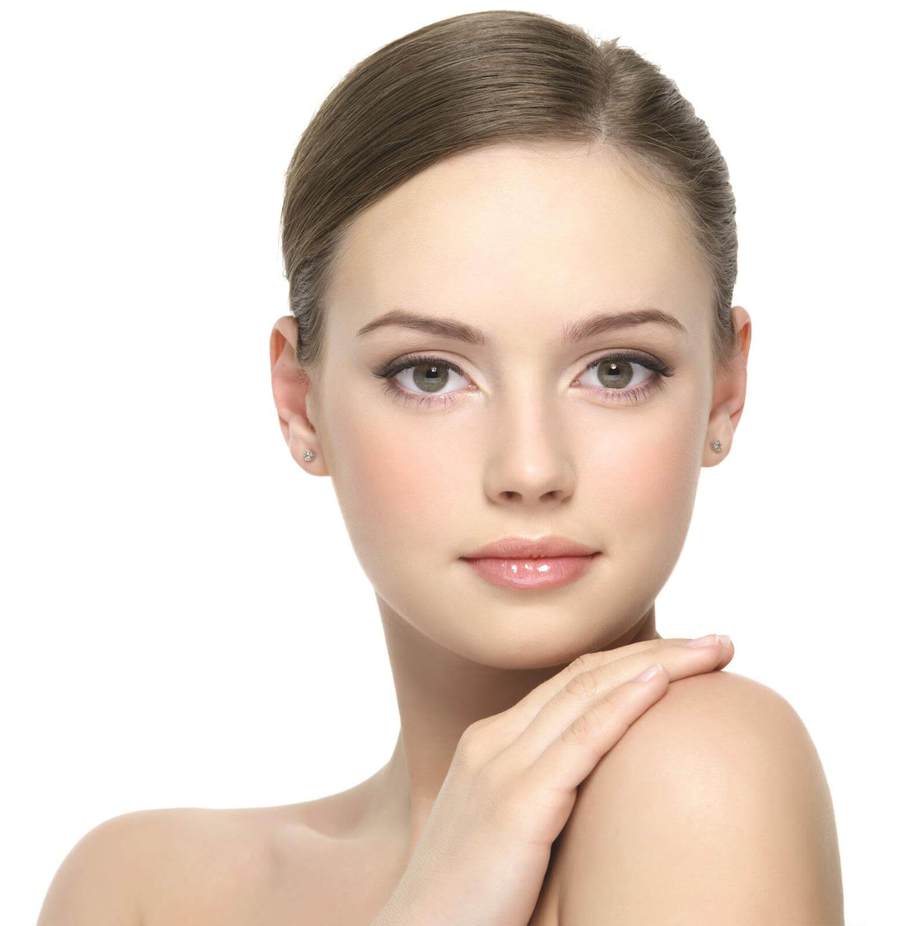 Not everyone wants to spend a lot of time on makeup. And the no-makeup trend is predicted to grow strong and last in the coming years. There is no longer a well-polished cheekbones as well as a contoured face with sharp lines. Instead, it is a natural face with a gentle, feminine appearance.
There is no denying the effects that contouring makeup brings, but not having to spend time on daily makeup is also a good thing that you should try. Just a smooth, moist foundation, shaped eyebrows and rosy lips are enough to attract the eyes of many people.
Above are the trends that are expected to take the throne by the end of this year that you can refer to. Although there will be bold trends, but who knows, you may be suitable for those makeup looks. Refreshing yourself, appearing impressive in parties will make you look very attractive.