|Question – Answer| What Should Customers With Difficult Skin To Do?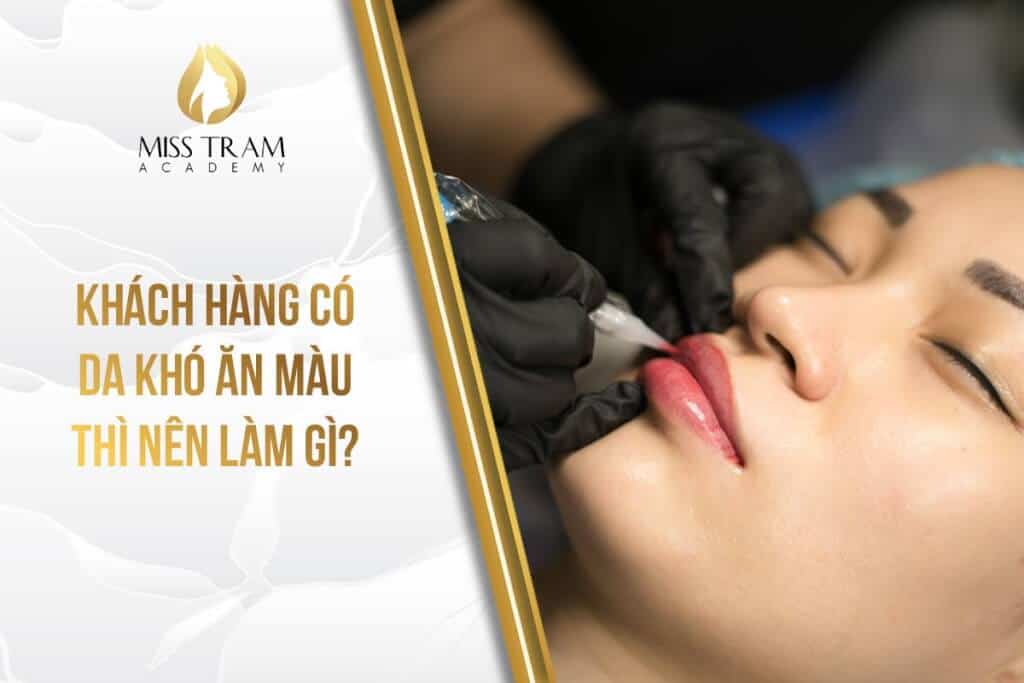 For Cosmetic Tattooing, Eyebrows, Lips or Eyelids when made without color, you need to determine the cause. Miss Tram takes attendance in advance for a number of reasons that lead to the lack of color:
Spray too lightly

Ink color is too thin, ink quality is poor

Going too deep causes damage to the skin (when the spray is finished, it is dark but when it comes off, it has no color)

Customers peeling themselves because of itchiness or oily skin

Customers who have ever removed tattoos
Everyone please add. So the performer needs to check what is the main cause that leads to no color and fix it.
Good luck!
Get more information about:
– Program to recruit students to transfer the profession of Spray Embroidery Sculpture Aesthetic at: https://bit.ly/2JA5bSa
– Details of courses at Miss Tram Academy at: https://bit.ly/2L99UzV
Please contact Miss Tram immediately for more advice on the study path as well as to see if you are suitable for this profession or not!