Learners Treat Green/Red Eyebrows Re-spray Natural Brown Black After Only 1 Week of Accelerated Class
Miss Tram Academy would like to congratulate Student Huynh Lien, after only 1 week, I was able to make a model for a mature customer like this.
We can see that the customer this time has a red-green eyebrow, the eyebrow tattooed at a different facility is slightly different from the available eyebrow form. Based on the above situation, practitioner Huynh Lien proceeded to treat the red-green stains, and re-spray the natural black-brown color for the customer.
The new eyebrows are much more harmonious, gradually overcoming the shortcomings compared to the old eyebrows, which is a very successful result, isn't it?
Please see some more pictures of Student Huynh Lien in action!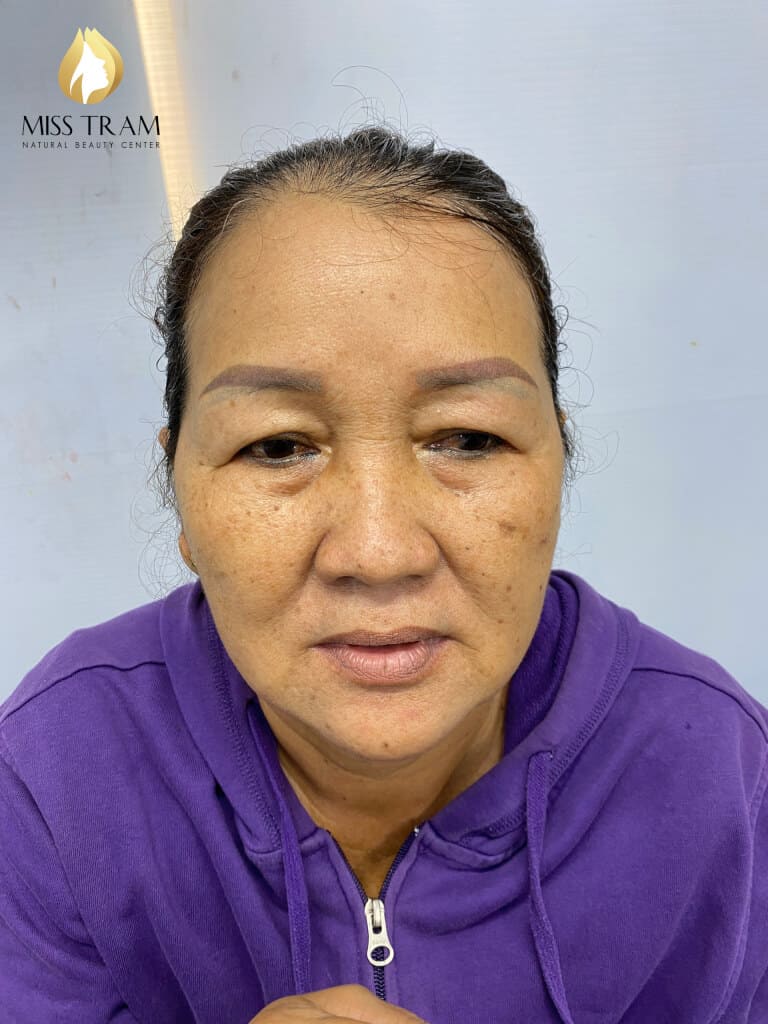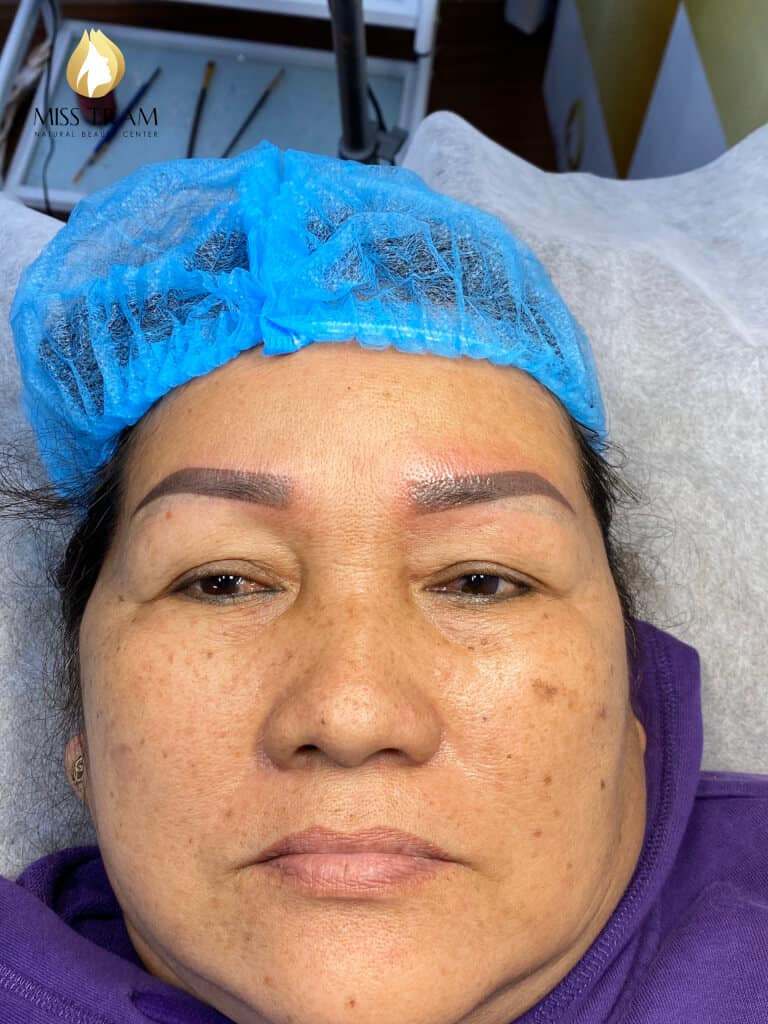 -----------------
For more information, the popular courses (depending on your interests) to get started with the beauty industry are:
Training Course on Tattooing, Embroidery, Cosmetic Sculpture (Eyebrows - Eyelids - Lips)

Basic Training - Advanced Professional Eyebrow Cosmetologist Training Course.

Beauty Spa Professional Skin Care Course: Specializes in acne, pitted scars and safe skin rejuvenation.

Basic - Advanced Eyelash Extension Training Course

Spa Specialist Training Course Basic - Professional Skin Care

Professional Course Advanced Teaching Techniques of Tattoo Spraying
Please contact Miss Tram immediately for more advice on the study path as well as to see if you are suitable for this profession or not!